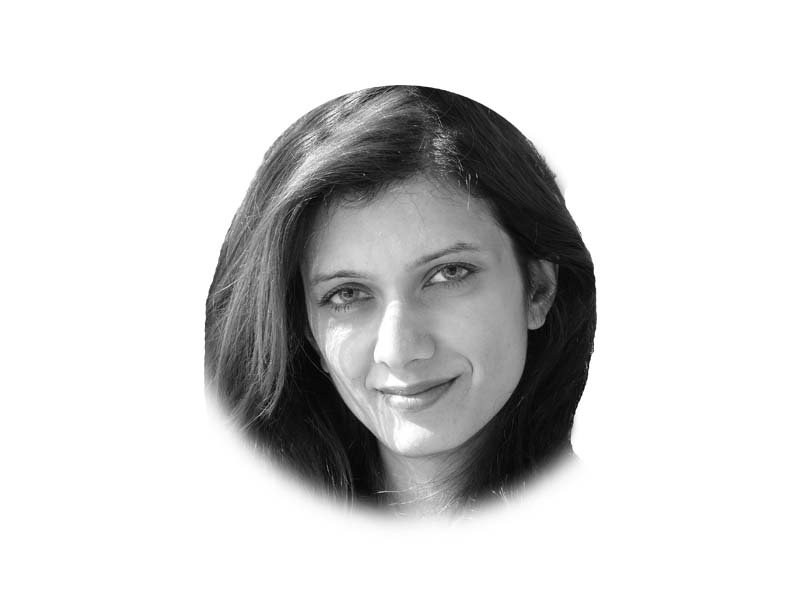 ---
Throughout history various mystics have held that all forms of love — whether romantic or altruistic — can eventually lead to the love of God, because "the religion of God is the religion of love". A chance to attend an event at Lahore's Alhambra Cultural Complex commemorating Jamila Hashmi, one of Urdu's most original but neglected literary figures, earlier this month, led to an unexpected discovery of sorts: some of Hashmi's novels and short stories are testaments of love across a startling range of human experience. The event was organised by Tehreek-e-Niswan and Ayesha Siddiqa, Hashmi's daughter and an eminent Pakistani scholar herself.

Giving an overview of Jamila Hashmi's biography and writing, the poet and author Fahmida Riaz added a cultural depth to the event. Her account of Hashmi's relevance today became the voice of Pakistan's Indo-Persian cultural heritage that's been woefully marginalised. So much so that if the Pakistani national anthem were to be composed now, the authorities would substitute Arabic for its current Persian text, Riaz noted to the thunderous applause of the jam-packed hall. Her impassioned introduction of Hashmi as an important writer of Urdu literature, who has been forgotten since her death but needed to be reclaimed, touched a responsive collective chord. Hashmi, who died in 1988, wrote on a wide range of subjects and explored the female subjectivity in intimate and unusual ways. However, such piercing exploration of the female self goes beyond its social construction into deeper emotional history of a feminine existence — something callously categorised and conveniently set aside as 'female writing' or 'feminist writing'.

Besides her short stories, Hashmi has written a couple of masterpieces of historical fiction entitled Dasht-e-Soos and Chehra Beh Chehra Rubaro. It's astonishing to note that she was never given her due for writing such brave pieces of fiction. Dasht-e-Soos is a bold recreation of the life and times of Hussain bin Mansur Hallaj, a daring figure in the history of Islamic mysticism publicly decapitated and crucified in the 10th century.

In recounting the story of Hallaj in the present moment, the novel becomes all the more important as a catalyst for protecting the inclusive legacy of Pakistan's Indo-Persian culture threatened by the onslaught of petro-dollars, terrorism and extremism. In one of the earlier commemorations of this novel that took place in Islamabad in 2009, Suroosh Irfani, an intellectual historian noted the importance of Hashmi's novel in foregrounding Hallaj's self-sacrificing love as a counter-narrative of jihadists and suicide bombers.

Indeed, Hashmi's passion for reclaiming the cultural heritage of the subcontinent stands out in the history of Urdu fiction. Her passion for Pakistan's Indo-Persian history is even more evident in the novel called Chehra Beh Chehra Robaru, which tells a story of the Persian female poet and mystic, Quratulain Tahira, hailed as Khatoon-e-Ajam (The Lady of Persia) by Allama Iqbal. The book's title sums up Tahira's ecstatic quest to meet the Divine 'face to face' that led to her execution by the clergy, reminding us of another Hallajian episode of defiance and reclamation of mystical truth. No wonder Allama Iqbal, Pakistan's spiritual father, gave Tahira a place of honour along with Hallaj and the poet Mirza Ghalib in his poetic magnum opus, Javed Nama — an account of Iqbal's spiritual odyssey in the celestial realms with Maulana Rumi, where he encounters Tahira consumed by her passionate longing for the Divine.

Hashmi's novels, then, are an ironic reminder of the eclipse of ecstatic expressions of Divine love a la Hallaj and Tahira in our cultural memory on the one hand, and the onset of dark spectacles of beheadings and jihadist violence on the other. This makes it all the more important that we remember and reclaim writers like Hashmi whose range of creative imagination spans not only issues of divine love in historical figures, but love at its most human and ordinary manifestations in everyday life. An example of the latter was the moving depiction of love in Hashmi's short story, Sherry that was beautifully dramatised in Sheema Kirmani's performance at Alhambra Lahore.

Published in The Express Tribune, February 19th,  2016.

Like Opinion & Editorial on Facebook, follow @ETOpEd on Twitter to receive all updates on all our daily pieces.