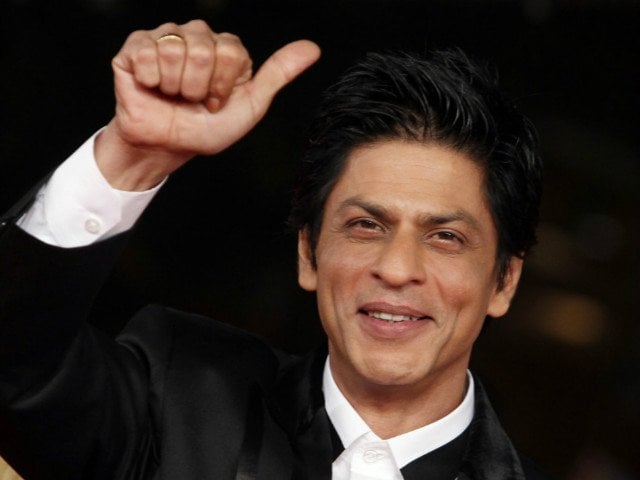 ---
Not an autograph or even a photograph, some fans could settle for just a dip in King Khan's pool.

It may sound surprising, but a fan sneaked into Shah Rukh Khan's Mannat just to have a bath in his swimming pool.

Sharing his favourite fan stories at a press event of his upcoming film Fan, the Dilwale actor revealed the funniest encounter he ever had with a fan.

"One night, a person entered the house, he took off his clothes, jumped into my swimming pool and swam. When the security guard caught him asking who he was, he said, 'I don't want anything. I just wanted to  take a bath in Shah Rukh Khan's swimming pool'," SRK was quoted as saying, NDTV reported.

Ridiculous or adorable? Shah Rukh dances like a total weirdo in the 'Fan Anthem'

"I found that very endearing and amusing. When I was called down, I met and hugged him. He did not want any photo or autograph," he added.




The 50-year-old actor who will be seen playing an obsessive fan in his upcoming movie was asked if he had any real-life experience that has alarmed him. SRK replied saying his female admirers never "scare" him and as far as his fan boys are concerned, they are generally sweet and sensitive.

Shah Rukh Khan gets college degree after 28 years

The superstar believes that the reason people identify with him is because he is just a regular person. "My stardom dwells on the fact that I am extremely ordinary, regular person. Maybe that's why my fans are very regular and kind of cool. I am not this awe-inspiring, strong muscular man. I have never had fans, who have scared me," he said.




SRK who has a massive fan following around the world said that accepting people's love lets stars cater to their obsessions.

SRK, Mahira's picture together creates frenzy among fans

"I don't know what is it that they would hold on to me so tight for. When a film of mine does not provide that happiness to fans, I take it very personally; it is not about the business, it is about how could I go wrong and let down so many people," he said.

"Obsessiveness is a big responsibility. When someone loves you obsessively and you allow that and you are happy then you have to play along and cater to every obsession," he added.


COMMENTS
Comments are moderated and generally will be posted if they are on-topic and not abusive.
For more information, please see our Comments FAQ