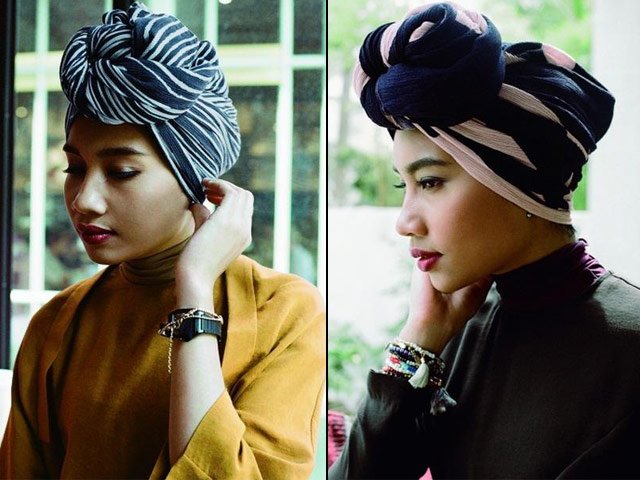 ---
International designers have finally started reaching out to Muslim audiences. After Dolce and Gabbana showcased their line of abayas, and DKNY, Mango released their "Ramadan collection," the latest retail brand to join the bandwagon is Uniqlo.

Offering a new line of clothing based on "modest fashion,"  the Japanese clothing company is targeting Muslim women in its latest spring collection.

It includes traditional Islamic garments, loose-fitting clothing, and more long sleeve tops, as well as hijabs.




Dolce & Gabbana debuts abaya collection

Uniqlo has thrived on providing comfortable basics and this new line is no different. The brand joined hands with Japanese-British-Muslim designer, Hana Tajima for the second time, to introduce the new spring/summer 2016 collected called UNIQLO x Hana Tajima.

Tajima explains that "modesty is a very personal thing" and "it's about how one interprets that for themselves," and that is the essence of her design work in the latest collection.

"With the collection, I really wanted to allow people to style the pieces in a way that felt like it was modest to them," said the 29-year-old designer.


Introducing the new 'hijab-wearing' Barbie

Tajima converted to Islam when she was 18. Her father is Japanese and her mother is English. Due to Tajima's diverse background, she understands that the Muslim world is more diverse than most people assume.

Thus, Uniqlo's new line will range from a traditional scarf-like hijab, a form-fitting "inner hijab" to be worn inside looser garments, and an "inner headband" for keeping hair covered and in place.

Because the garmetns are so versatile, Uniqlo has even given tutorial videos of how to wear and pair the collection.


Dolce & Gabbana debuts abaya collection

While other brands have tried catering to the Muslim market, Uniqlo is offering a 'versatile' line of products offering practical clothing, that will not only look good, but also promises maximum comfort.

The hijabs and headbands are made from the brand's famous material "Airism," which is a breathable, 'light as air' fabric. And will cater to women who live in places where temperatures are a lot warmer than the West, this new line will provide a new level of comfort and remain modest, while helping combat the heat.




"Uniqlo's fabric expertise was literally the first thing I thought of when they approached me for the collection," Tajima told HuffPo. "Since Muslim fashion tends to involve more fabric, it's especially important that those fabrics are breathable."

Uniqlo's advertising campaign also showcases models from a variety of backgrounds, to further reinforce the diversity of it's new line that will range from colours such as marigold, taupe and avocado-green.

Muslim girl in hijab unveils H&M's new collection

On it's website, Uniqlo has described the aptly named Lifewear Collection as "an exclusive line that fuses modern designs with traditional values and exceptional comfort."

The best news? If you don't have a Uniqlo store near you, don't fret. The collection is available online. Uniqlo x Hana Tajima will officially launch on Feb 26, and is priced from $10 to $60.

Here's a behind the scenes video of the designer and the models and their take on the spring 2016 collection.

https://www.youtube.com/watch?v=xGpoO1XKl1A&ebc=ANyPxKpT1xTwJclpC6baeYB72EPZcGKBED9EUZqq_eD3IAA_p3nApUHLJJwI4-lEGeOGBmqfvlC53WJpLiY7Bu5xmxCX4FJ_9A