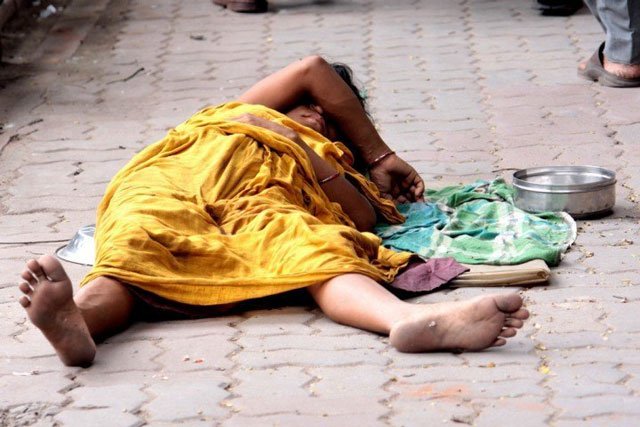 ---
Crowdfunding platforms like Kickstarter and Indiegogo have been wildly successful in helping startups validate their products and bringing ideas to the mass market. However, one of the more ignored aspects of crowdfunding is its propensity to solve social issues.

There's no doubt that poverty, disease, and affliction are real world problems, ones that aren't always addressed by tech companies.

Transparent Hands is trying to change the paradigm. The Pakistan-based startup is a crowdfunding platform which looks to address the crippling problem of a lack of access to quality healthcare. Pakistan, with a population of approximately 200 million people, is the sixth most populous country in the world, yet its health indicators are abysmal.

Diabetes prevention: Govt signs agreement with Danish pharma company

The government allocates only 0.67 per cent of GDP on the healthcare sector; so the country's public health infrastructure is almost non-existent. Patients can receive access to quality healthcare facilities, but only if they go to expensive private-sector institutions. With a reported 58.7 million citizens living under the poverty line, this is simply not possible for a vast segment of the populace.




Transparent Hands, which was incubated at Lahore-based Plan9, launched operations in 2014 with the objective of bringing transparency to charitable donations in Pakistan. Founder Rameeza Moin tells Tech in Asia that the venture is entirely not-for-profit and came about after a thorough analysis of the existing healthcare segment in the country.

Pakistan 7th on cervical cancer watch

"There are only 197 public sector hospitals in Pakistan to cater to a population of 200 million. Poor people sometimes have to wait for months just to get an appointment with a doctor as they do not have the resources to pay for private clinics," she explains.

Socially responsible

Rameeza says it was her personal experience as an educational administrator, as well as her mother's decades-long commitment to helping the financially challenged that helped sow the seeds of Transparent Hands.

"There are many potential donors across the world who want to contribute, but they don't know where and when to send their money or whether their donations will be utilized in a proper way. This is the main issue we're trying to overcome," she adds.

Transparency is at the core of the startup's processes. Team members visit rural and semi-urban areas to find patients in need of critical medical care. Their cases are verified by partner hospitals with all reports and certificates uploaded on the site to guarantee authenticity.

Rallying for a health cause

Patients themselves are also financially evaluated to ensure that they would otherwise not be able to pay for their treatment. Because of the large number of cases, the startup currently only works with patients who require surgery as they're easier to verify and their needs are usually more critical in nature.

Once the need has been identified and patient details verified, the case is uploaded on the site to solicit donations. Potential donors can view medical histories, specific costs, and nature of ailments. They can donate whatever sum they like, or cover the entire cost.

After the funds for the surgery have been raised, the patient is admitted to a partner hospital, following which post-surgery documents are also available to ensure that the money has been used responsibly. The startup takes a 15 per cent cut from each donation to pay for salaries, web hosting, and other costs.

Since its launch, Transparent Hands has facilitated over 200 surgeries and has partner hospitals in four cities. Its next step is to expand into other major urban centres, as well as focus on other areas of service delivery – such as education.

This article originally appeared on Tech in Asia.