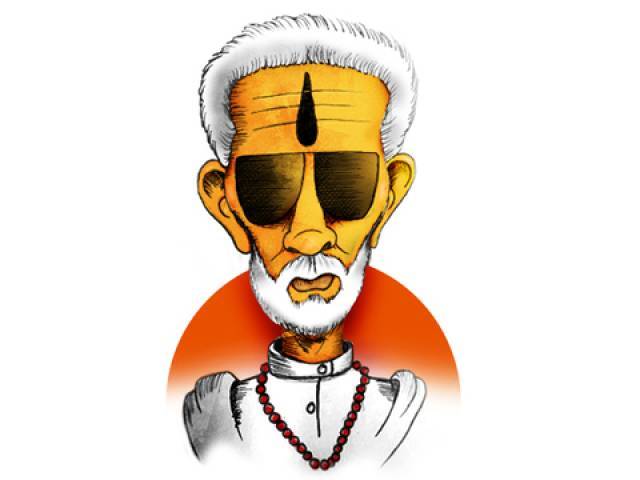 ---
Dear diary,

Bal is back and how! Only a personage of my stature can posthumously elicit such sustained vitriol or unashamed devotion.

A little bird tells me that a certain Chopra (who was crowned Miss World in 2000 despite telling judges that the one living person she truly admired was— the by then deceased—Mother Teresa) has been going great guns. Mark my words, this woman is on a roll.

After garnering rave reviews for her stellar performance in Bajirao Mastani and (actually) making waves in Hollywood— quite unlike another certain Miss World's forgettable innings there—she is slated to lend her voice to Marvel's Pakistani-American superhero Kamala Khan.

Priyanka Chopra lends voice to Marvel's Pakistani superhero Kamala Khan

Have been stuck in a conundrum since then. To protest or not to protest. I'll excuse her since she's Hindu. Maybe an audience with Uddhav and a (coerced) donation will suffice.

Meanwhile in Delhi, tis the season for Padma awards. Among those set to be awarded (read rewarded) are Poppadum Kher—for playing second fiddle in B grade flicks — and Madhur Dramakar for giving Bollywood some of its finest films in the form of Calendar Girls (2015), Heroine (2012), Dil Toh Baccha Hai Ji (2011) and Jail (2009). After all, cheering Modi and the National Democratic Alliance (NDA) government does not reap rich dividends, said no one ever. Also, it does not hurt to be the better half of a sitting Bharatiya Janata Party (BJP) MP, does it?

Poor Poppadum though. He's fast becoming controversy's favourite child. Just when twitteratis had gotten done with having a field day over his Padma faux pas, he claimed that he was not issued a visa by the Al-Bakistani High Commission in Delhi. Krestfallen Kher (rightfully) pointed out that Hindustan has been much more forthcoming when it comes to granting Bakistanis visas. So desperate they are to get here. Some even managed to set sail from Karachi and bring Bombay — I mean Mumbai — to a standstill.

Anupam Kher lashes out at Pakistan govt after visa refusal

Just when the world had forgotten the carnage, viola, another few managed to sneak across the border and end up in Pathankot. Such bravado! Anyways, everyone knows that Al-Bakistan only grants visas to sickulars like Nandita Das, Kaifi Azmi, Shabana Azmi, Jagjit Singh, Kalki Koechlin, Dilip Kumar, Shamsur Rahman Faruqi et al. Just between us—all one needs to do is a bit of hanky panky in any of Al-Bakistan's neighbouring countries to enjoy lifetime visa-free access to the land of the pure.

Struggling to make sense of all the hullabaloo regarding Hymn For The Weekend. Is a mere video presenting a romanticised idea of Hindustan enough to rile us? As far as appropriation is concerned, our culture is too plural, eclectic and contradictory to be appropriated by anybody or anything.

Coldplay video sparks Twitter outrage over Indian stereotypes

A source informs me that yours truly remains extremely popular in Al-Bakistan. Feel humbled. What is Al-Bakistan if not a primer on the perils — I mean upsides — of enshrining Hindutva. We want to do to our non-Hindu compatriots what Al-Bakistan has exactly wreaked upon its Ahmadi, Sikh, Hindu and Christian citizens!

Yours truly,

Bal.

The article is a work of satire and fiction. 
COMMENTS (1)
Comments are moderated and generally will be posted if they are on-topic and not abusive.
For more information, please see our Comments FAQ