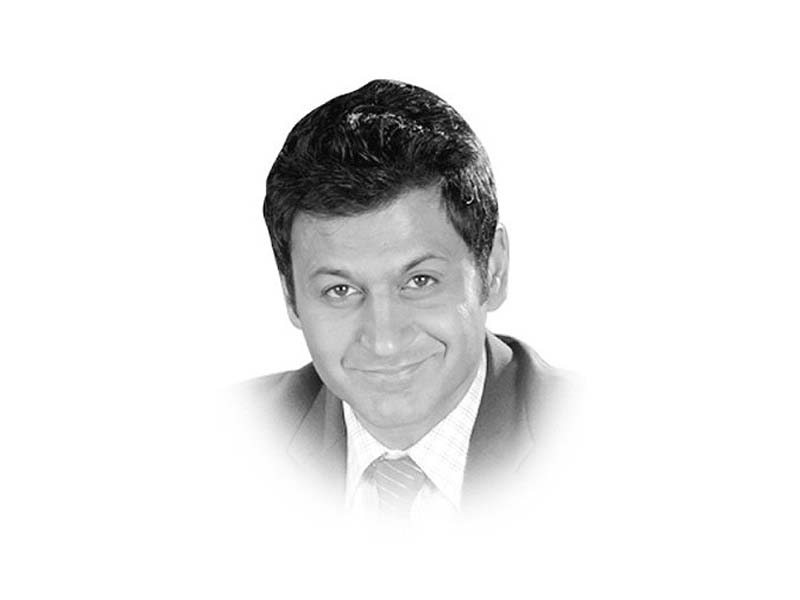 ---
There is great order under the sky, and we are all coasting along towards a bright and sunny tomorrow. Thus say the pundits, and they have stacks of evidence to back up their glorious claim.

So why that gnawing feeling?

The unfolding narrative all around us knits together a series of happenings into a seemingly coherent whole: we are finally getting our act together. A semblance of stability has punctured the balloon of chaos and braked our descent into an uncertain future. Politics is shunning turbulence, terrorism is grudgingly abating, and the economy is spluttering back to life. Pakistan, they say, is in the process of turning the corner.

So why that gnawing feeling?

The government is all set to serve out its mandated term, while the opposition parties eye their chances in the next electoral battle. The army chief is ready to retire at the completion of his three-year tenure and a smooth transition of power will take place at the General Headquarters (GHQ) at the end of this year. The corruption index of Pakistan has gone down a few notches and energy projects are slowly rising from the ground like saviours long-awaited. There is a flicker of hope we may yet be rid of the curse of power cuts in our lifetime. New projects bringing LNG from Qatar have sparked rumours that shivering in winters may soon become a thing of the past. And petrol is so darn cheap.

So why the gnawing feeling?

India's Modi and Afghanistan's Ghani have come calling here and belligerency is waning a bit. Iran is re-emerging as a non-sanctioned friendly neighbour that can mean good things for Pakistan politically and economically. China is unfolding its corridor, promising prosperity across our land. The hostile neighbourhood could become much less hostile if all goes well. Peace could break out unsuspectingly.




So why the gnawing feeling?

After years of pathetic performances, Pakistan has won hockey gold by defeating India in the South Asian games. The Pakistan Super League (PSL) is off to a rocking start in Dubai and Mohammad Amir is back in international cricket. Pakistani swimmers are clocking in decent performances at the regional level, and a Pakistani bodybuilder won a tournament in the US.

So why the gnawing feeling?

Hidden somewhere beneath these layers of happy tidings lies a certain unnerving angst that tugs at the sleeve, and the heart, and stirs dread. It is an anxiety borne of the dazzling uncertainties of a future in which Pakistan's net positives may not amount to much. Yes, we may indeed be climbing a ladder, but is the ladder leaning against the right tree?

This fabled tree of salvation is said to be rooted in the soil of human potential. Progress is almost always directly linked to the fertility of the human mind, for it is this flowering of ideas and creativity that chart the way to a glorious future. Everything that we treasure, or admire, or emulate or even aspire to or yearn for is a product of a mind educated, trained, and refined to produce originality.

And this originality — or any derivative thereof — is in turn rooted in belief. What do we believe in? More importantly perhaps, what do our leaders believe in? What ideas constitute their core? What beliefs fire up their hearts and minds? What yearnings populate their thoughts? And how does all this translate into policy?

The gnawing feeling, then, is not knowing if the leadership really, truly, genuinely believes in the awesome power of human potential. We can have all the democracy in the world, all the elections and reforms; we can have all the best roads and bridges in the world, and accountability laws and noble-intentioned parliamentary bills; we can have the best civil-military relations in the world, and an end to Bonapartism and other extra-constitutional measures; we can have the most competent judges and the least-savage lawyers in the world, and the most speedy cases and the most affordable justice in the world; but if we do not have the right belief system spawning the right priorities focused totally, entirely and wholeheartedly on maximising the human potential of every man, woman and child in this God-gifted, Islamic Republic of Pakistan — then everything else means very little.

The gnawing feeling is recognising the absence of such a strong, potent and authentic inner belief among those who lead us. Yes, we are not sheep to be tended like a hapless flock, and yes an active, motivated citizenry can make up for a leadership with a weak belief system; yet leadership matters. And it matters more at transformational moments — when game-decisions by bold men and women can set their society on to a dynamic new course.

The gnawing feeling is watching the leaders shy away from grasping the fundamental ailments of Pakistan and instead opting for the low-hanging fruits. We reproduce the West's highways and bridges, but cannot reproduce its rule of law. We emulate the West's parliamentary politics, but cannot emulate its universal education system. We import the West's technology but cannot import its value for the basic dignity of human life.

The gnawing feeling is realising that basic values are not Eastern or Western, but universal, and these values have been taught to us by the faith we follow. Taught yes, instilled no. So we learn to live with and gradually accept the cruel realities of life in this country. Somehow the mind comes to terms with grotesqueness of inequality, injustice and intolerance. Somehow it learns to live with the abhorrence of children growing up without education, and people dying of malnutrition, and the powerful habitually trampling over the law. Somehow we are okay with babies dying in Thar and the government not giving a damn. Somehow we are fine with schools being used as stables by landlords in Punjab and the government not giving a damn. Somehow we can live with our citizens not having clean water to drink, or basic medical care to survive, or even a slim chance of competing with those who were fortunate enough to be born in better-off families — and the government not giving a damn.

Is there really great order under the sky when the future of this nation is held hostage to those who lack true belief in developing their most precious asset — we the people?

Chew on this.

Published in The Express Tribune, February 14th, 2016.

Like Opinion & Editorial on Facebook, follow @ETOpEd on Twitter to receive all updates on all our daily pieces.