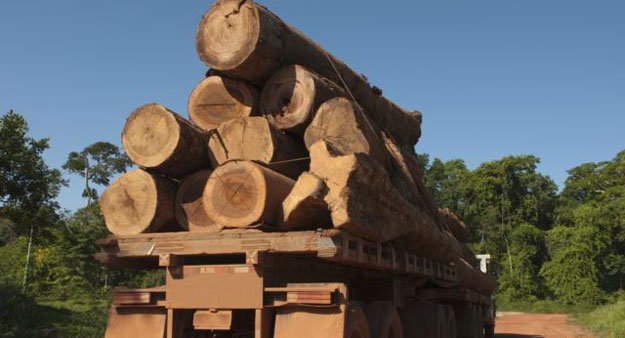 ---
Islamic State is cutting down trees in Afghanistan and smuggling them into Pakistan on a daily basis, Voice of America reported.

According to Afghan officials and tribal leaders, timber-loaded trucks are sent to Pakistan daily, while some of the timber is sold in local markets in Afghanistan.

Around 100 Pakistanis left for Syria, Iraq to join Da'ish: Punjab law minister

Mohammad Rafique, a local resident of Kunar, Afghanistan, said timber is smuggled to Peshawar, as well as through Kandahar to Quetta and onward to Karachi and Lahore. Some of the timber is sent to Dubai from Karachi.

"Smuggling takes place … in areas alongside the Durand Line," Malak Hashem, a tribal elder in Naziyan, said, referring to the Afghan-Pakistan border.

Locals in the Afghan province say the terror group has imported tree-cutting machines and has been cutting trees in the Achin, Naziyan and Dehbala districts of Nangahar province.

Further, tribal elders accuse the Afghan government of turning a blind eye to the smuggling.

"The government has done nothing in this regard," Malak Afsar, a tribal elder in Achin, told VOA. He added that timber is transported to the markets by locals who work as middlemen for Islamic State.

The acting director of Nangarhar's agriculture directorate said he had heard the reports, but that the tree cutting occurred only in one district. "Dehbala is the only district where tree cutting is still going on, and we are communicating with local elders in the district to stop it," said the director, who goes by the name Engineer Shakir.

62% of Pakistanis 'don't know' how they feel about Islamic State

However, an Afghan provincial government spokesperson said the issue of the cutting of trees had not been raised with local government.

Tree cutting and timber harvesting is illegal in Afghanistan but smuggling of wood has been going on for decades, especially in eastern Kunar province, which borders Nangarhar.

Officials say several militant groups, including the Taliban, have been involved in the illegal timber business. Local residents in Kunar allege the IS militant group is attempting to establish footprints in the province and has reportedly been recruiting locals to its ranks.

Forests cover only about two per cent of Afghanistan, according to Afghanistan's environmental protection agency. However, United Nations Environmental Program says Afghanistan's forest cover has decreased by about 50 per cent over the past three decades.

This article originally appeared on Voice of America.
COMMENTS (8)
Comments are moderated and generally will be posted if they are on-topic and not abusive.
For more information, please see our Comments FAQ