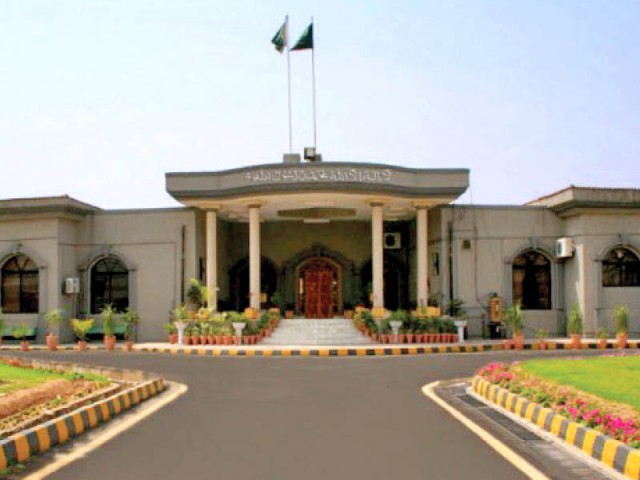 ---
ISLAMABAD: The Islamabad High Court on Tuesday rejected an application to transfer a case over the issuance of a bulletproof car to former chief justice of Pakistan (CJP) Iftikhar Muhammad Chaudhry to the Supreme Court.

A division bench comprising Justice Noorul Haq N Qureshi and Justice Aamer Farooq dismissed the application, observing that the bench also found no scope to transfer the matter to the chief justice for the constitution of a full bench.

Lawyers Sheikh Ahsanuddin and Taufeeq Asif had filed the application.

While rejecting the plea, the bench noted that the application was based on speculation, and with the Supreme Court's previous direction to decide the matter by the first week of February in mind, the court will begin hearings today.

Previously, the court had issued notice to the government and former CJP with directions to submit reply in connection with the federal government's intra-court appeal to reclaim the bulletproof car provided to the ex-CJP.

In the appeal, the appellants — the cabinet law secretaries — said they were not parties in the petition which led to the decision to provide a bulletproof car to Chaudhry. In their reply, the federation, the cabinet division, and the ministry of law urged the court to decide based on the records available to the court.

During the hearing, the bench asked the Additional Attorney General (AAG) Afnan Karim Kundi to apprise the court if a high court can transfer the case to the Supreme Court.

The AAG explained that the Supreme Court can draw any case from any court as it has powers and has done so, but added that he could not find any example of a case being transferred to a higher court by a lower court. "There is no provision in primary or subordinate laws," he said.

To this, Asif said that the apex court had also directed to conclude the Musharraf treason trial within a month, but it was decided in four months. He added that the directions were issued so that unnecessary delays could be curtailed.

Published in The Express Tribune, February 10th, 2016.