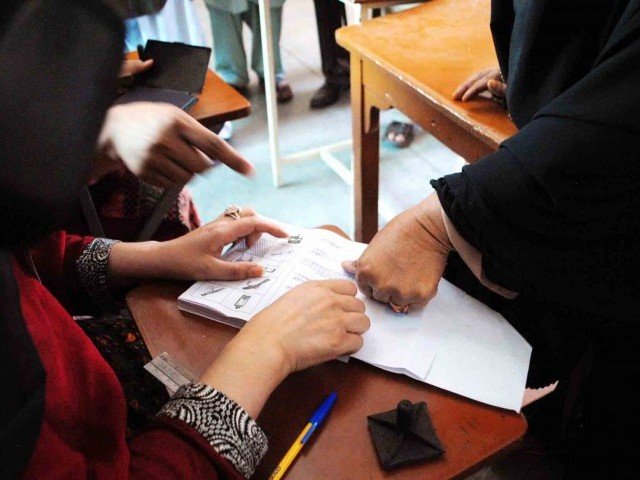 ---
ISLAMABAD:



People in the country's least developed districts are more interested in local governments as compared to their compatriots in urbanised areas, official statistics of the recently held polls reveal.




Karachi and Lahore — the two largest cities of the country with a combined estimated population above 30 million — remained at the bottom in terms of voter turnout in their respective provinces. While Karachi, comprising six districts, registered a turnout of 36%, Lahore's overall turnout was 44%.

Tharparkar, the district considered the most neglected and illiterate in Sindh, showed a voter turnout of 70% — the highest in the province. Similarly, Layyah and Bhakkar districts in southern Punjab, also considered the least developed, recorded the highest turnouts of 71% and 71%, respectively.

Local government elections were held last year in three phases in Punjab and Sindh after a 10-year delay. Polling for the first phase took place on October 31, for the second on November 19 and for the last phase on December 5, 2015.

Voting patterns in both provinces show people in major urban centres are the least interested in the process.

After Lahore, the Rawalpindi district — the second biggest urban centre in Punjab — followed the trend with 52% voter turnout. The same goes for Hyderabad — the second largest city of Sindh — with 50% turnout.

Overall the voter turnout in Punjab was 60.75% while Sindh, barring Karachi, saw an overall 56% turnout. The highest overall turnout was witnessed in southern Punjab. Multan city had much lower than average turnout with 59%. Muzaffargarh saw a turnout of 68%; Bahawalnagar 67.5%; and Bahawalpur 62%.

In the next stage, members elected through direct elections would elect members on reserved seats before the LGs become functional. The polling scheduled for February 8 and 14 has already been postponed indefinitely by the election commission because of litigations on mechanism for election.

The Election Commission of Pakistan (ECP) has yet to make public the statistics on LG polls for Punjab province. Even the data for turnout in the province has not been officially released two months after the polls were held. The ECP website is also silent on the various aspects of LG polls in the province, including details on results, turnout and most vitally the party positions. This mysterious silence raises questions of transparency, credibility and efficiency when such details are available for Sindh.

It becomes more doubtful given that two wings in the ECP – the election wing dealing with Punjab and the IT wing – are wrangling with each other on the issue.

Sources in the ECP told The Express Tribune the IT wing has sent many reminders to the election wing to provide it all the necessary data for the website but the latter has been reluctant to share the details.

Published in The Express Tribune, February 7th, 2016.
COMMENTS
Comments are moderated and generally will be posted if they are on-topic and not abusive.
For more information, please see our Comments FAQ