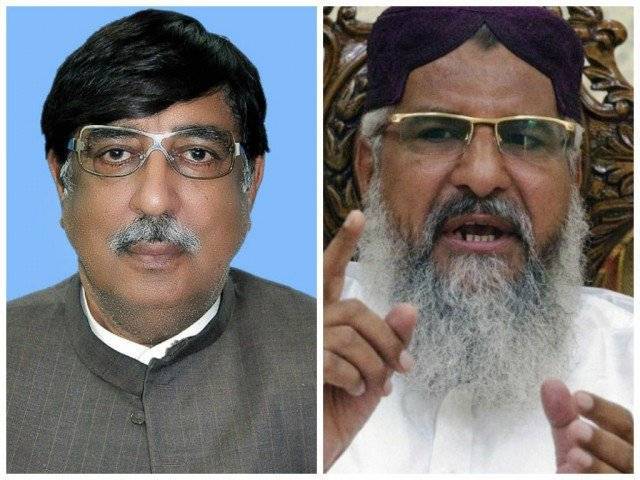 ---
ISLAMABAD:



The top court has declared the ruling party's MNA Sheikh Muhammad Akram the returned candidate from NA-89 (Jhang-IV), setting aside the Faisalabad election tribunal's verdict.




"The impugned judgment dated 9th April 2014 of the Election Tribunal, Faisalabad is set aside," read the judgment authored by Justice Qazi Faez Isa on Wednesday. "Consequently, the election results notified by the Election Commission of Pakistan, which had declared the appellant (Akram) to be the elected candidate from NA-89 Jhang-IV constituency, is maintained. There shall, however, be no order as to costs."

In April 2014 the ECP and the tribunal had declared runner-up Muhammad Ahmed Ludhianvi, chief of the banned Ahle Sunnat Wal Jamaat, the winner after PML-N's Akram was disqualified for allegedly being a loan defaulter.

The tribunal had passed the order on Ludhianvi's petition in which he had claimed that Akram was not an eligible candidate as he did not fulfil the condition of being 'Sadiq and Ameen' (truthful and trustworthy).

Hearing Akram's appeal against the decision, a three-judge bench of the apex court had reserved its judgement in December last year. The court had also disqualified the PML-N candidate from contesting the by-election.

Meanwhile, the top court has taken strong exception over the tribunal's decision to declare Ludhianvi as the winning candidate.

The judgment said the mandate given by the electorate must not be interfered with on hyper-technical grounds. "The tribunal thought otherwise, as it not only set aside the election of the most popular candidate chosen by the people to represent them, but did so for factors wholly extraneous to the law."

Moreover, it substituted the elected candidate with a defeated one, it adds. The court said the statute requires that the other candidate must be 'entitled' to be declared elected, but this aspect was 'completely overlooked'. "Moreover, not a word was mentioned that the Hon'ble Tribunal itself was 'satisfied'."

Thus, the learned presiding officer not only disregarded the law, but proceeded to apply what he wrongly presumed it to be, reads the judgment.

"The appellant's election could not have been declared void and further that the tribunal was also wrong to declare Muhammad Ahmed [Ludhianvi] elected in his place. There is no need to express our views on the other points raised by the learned counsel."

The election tribunal had disqualified Akram on two grounds: he did not disclose that a criminal case was pending against him, and incorrect particulars were mentioned of the person who had seconded him.

The top court observed that a candidate is not disqualified from contesting elections merely because a criminal case is pending against him. "The appellant could not be unseated because the pending case concerned a traffic offence, which is not a very serious offence."

Published in The Express Tribune, February 4th,  2016.
COMMENTS
Comments are moderated and generally will be posted if they are on-topic and not abusive.
For more information, please see our Comments FAQ