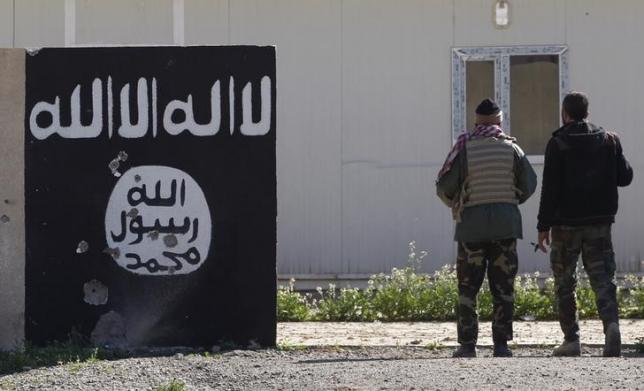 ---
CAIRO: A bomb blast killed two Egyptian police officers and wounded five others in an attack on their armoured vehicle in the Sinai Peninsula on Friday, the interior ministry said.

The vehicle was targeted near a school in the North Sinai provincial capital of El-Arish, it said in a statement, in the second such attack in recent days.

Egypt court hands Al Jazeera reporters three years in jail

There was no immediate claim of responsibility but the region is a stronghold of the Islamic State militant group.

Islamic State claimed a roadside bombing that killed a colonel and three soldiers on the outskirts of El-Arish on Wednesday.

Militants have regularly attacked security forces in the peninsula since the army ousted Islamist president Mohamed Morsi in July 2013.

Islamic State chief for Khorasan loses key support

They say their attacks are in retaliation for a government crackdown targeting Morsi supporters that has left hundreds dead and thousands imprisoned.

The authorities say hundreds of policemen and soldiers have been killed in attacks, mainly in North Sinai, since 2013.

Egypt police arrest Muslim Brotherhood 'financier'

Egypt's branch of Islamic State also said it planted a bomb that caused the crash of a Russian airliner in the Sinai in October, killing all 224 people on board.
COMMENTS
Comments are moderated and generally will be posted if they are on-topic and not abusive.
For more information, please see our Comments FAQ