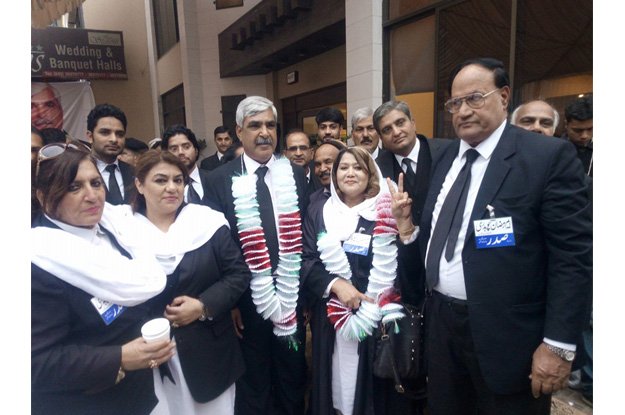 ---
LAHORE: Candidates for Lahore High Court Bar Association (LHCBA) elections, scheduled for February 27, have started hosting lavish meals for voters.

Both the presidential candidates – Muhammad Ramazan Chaudhry and Rana Ziaur Rehman – hosted receptions on Thursday. Chaudhry held a luncheon at a local hotel while Rehman hosted a breakfast on the lawn of Aiwan-i-Adl.

Syed Asad Bukhari, one of the three candidates for finance secretary, had offered grilled fish to bar members at the bar courtyard on Wednesday.  Anas Ghazi, one of the four candidates for secretary, has invited bar members to a lunch at another hotel on Friday (today).

"Hosting meals to sway voters amounts to pre-poll rigging… but it has become a tradition for bar elections across the country," said Advocate Muhammad Yasin, an LHCBA member. He said candidates for president and secretary were usually more enthusiastic in their election campaigns. He said a dinner was traditionally hosted the night before the polling day.

Of the 26,431 LHCBA members, 21,414 are currently eligible to vote. There are 1,307 woman members. Last year, the number of LHCBA voters was 19,672. Those who became LCHBA members after August 28, 2015, lack the right to vote this year because the Pakistan Bar Council requires a voter to be a bar member for at lease six months before being able to participate in elections.

December 31 was the last date for the members to clear their dues.

The incumbent executive of the LHCBA on Thursday sent a letter to Advocate Shahzad Shaukat for his appointment as chairman of the election board.

He will hold a meeting in a day or two to devise a code of conduct for the election, said a bar employee.

Five candidates are in the race for vice president. They are Sheikh Sakhawat, MR Awan, Sardar Tahir Shahbaz Khan, Muhammad Saleem and Mian Waseem. Four candidates are in the field for secretary. They are Jawad Ashraf, Uzma Razzaq Khan, Anas Ghazi and Sharjeel Adnan Sheikh.

Published in The Express Tribune, January 29th, 2016.
COMMENTS
Comments are moderated and generally will be posted if they are on-topic and not abusive.
For more information, please see our Comments FAQ