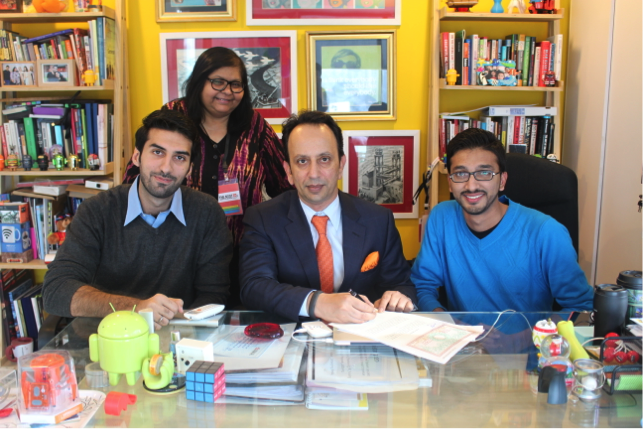 ---
KARACHI: Online handyman services platform Sukoon.com.pk on Wednesday secured seed investment from three investors becoming the highest valued startup to graduate from The Nest i/o, Pakistan Software Houses Association's ([email protected]) startup incubator.

The platform that enables users to hire electricians, plumbers, masons, carpenters and painters is also the first Pakistani startup to secure an investment in 2016. The investment round was led by Crescent Ventures of Lahore, followed by TiE Islamabad Angel Fund and Karachi-based Dotzero Ventures. TiE Islamabad Angel Fund chairperson Yusuf Hussain, who is also an advisor at Crescent Ventures, will be taking a board seat, while the investors will have a non-controlling minority stake.

Speaking on the occasion, Hussain said he was impressed by what he called the Sukoon team's "relentless focus on learning and applying lessons learnt to deliver convenient, dependable and professional" services.

The founders, Shoaib Iqbal and Qazi Umair, have said that the investment would be used in areas that would "improve customer satisfaction and the lives of our workforce". Somewhat peculiar for a startup, Sukoon.com.pk is not yet an app-based service. There is a website, where you fill out your details and that of the work you want to get done. There is also a cellphone number that you can call.

"Our research showed that people might not like to use an app for our services," Iqbal said. "That's against popular sentiment, but that's what our research showed." Nevertheless, he added, an app is under development as the company plans to widen its target market after the funding it has received.