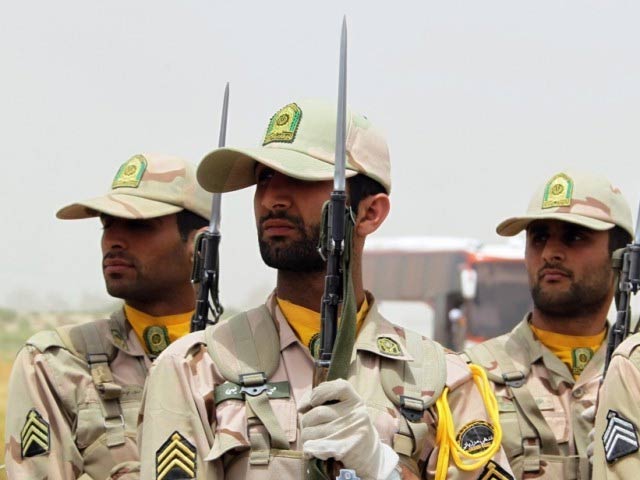 ---
QUETTA:



The Pakistan-Iran Joint Border Commission has underlined the need for securing their porous border in an attempt to effectively check trafficking in drugs, weapons and illegal immigrants that triggers cross-border incursions and hence tensions between the two countries.




The understanding was reached at the 19th session of the commission in Quetta on Wednesday. Deputy Governor of the Iranian province of Sistan-Baluchestan Ali Asghar Mirshekari headed his country's delegation and Balochistan Chief Secretary Saifullah Chattha led the Pakistani side at the talks.

Iran ready to provide security near border areas in Pakistan

Secretary Home Akbar Hussain Durrani, deputy commissioners of five districts that share borders with Iran and officials of the Anti-Narcotics Force were also present.

Mirshekari said his country appreciated Pakistan's efforts against terrorism and both the countries have to play their role to restore peace in the region.




About frequent mortar fire by Iranian border guards into Pakistani territory, the Iranian officials said it was meant to thwart illegal traffic. "We have been securing the border, in particular the Iranian side, which will help prevent movement of smugglers and extremists spoiling peace of both countries," Mirshekari said.

Boundary with Afghanistan: Pakistan to improve border monitoring

The Iranian deputy governor further said that his country wanted to enhance trade with Balochistan that shares a long border with Iran. "The Gwadar port will connect both countries which, in turn, will increase bilateral trade."

Mirshekari said Pakistan has always sided with Iran in difficult times and hopefully bilateral relations would further improve in wake of lifting of international sanctions against the Islamic republic.

Chief Secretary Chattha also agreed that lifting of Iran sanctions would help improve trade. "We seek to enhance trade relations with our neighbour."

He said Pakistan was taking bold steps to end drug and human trafficking. However, he noted that social and economic problems of the poverty in the bordering districts played a role in promoting illicit border trade. "The social and economic problems should be addressed by Pakistan and Iranian side as well," he said.

Meeting with CM Zehri

Iranian Deputy Governor Mirshekari and his delegation also called on Chief Minister Sanaullah Zehri where they agreed on eradication of terrorist activities on the borders and sharing of information between the border guards of Pakistan and Iran.

India mulls Israel-type fencing along Pakistan border

The two sides agreed that Pakistan and Iran would not let their soil to be used against each other and that safe havens of terrorists would be decimated. They agreed to increase the yearly bilateral trade volume to $5 billion after the lifting of international sanctions against the Islamic republic.

Chief Minister Zehri said he and Prime Minister Nawaz Sharif were determined to eradicate terrorism from Pakistan. "This is why my family has repeatedly been targeted by terrorists," he added. He also directed top administration and security officials to coordinate with Iranian authorities and devise a joint strategy for eradication of terrorism.

Mirshekari said his country was willing to remove all obstacles in the way of cooperation to pave way for enhanced trade between the two countries.

Published in The Express Tribune, January 28th, 2016.
COMMENTS
Comments are moderated and generally will be posted if they are on-topic and not abusive.
For more information, please see our Comments FAQ