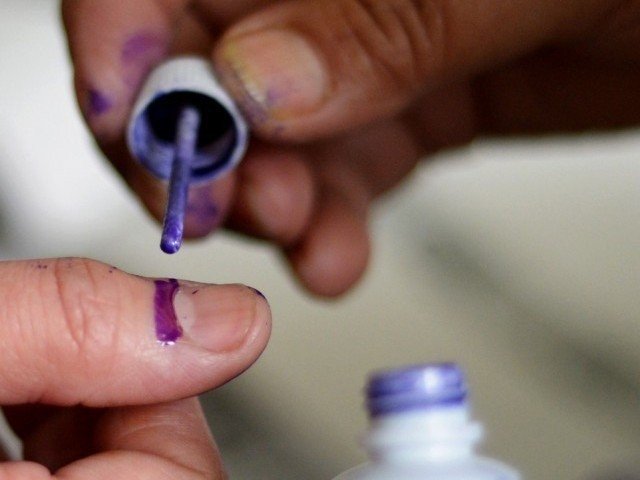 ---
ISLAMABAD: The Election Commission of Pakistan (ECP) on Wednesday notified the names of candidates who had won reserved seats of the Islamabad Metropolitan Corporation (IMC).

Polls for the 27 reserved seats were held on January 16.

The result uploaded on ECP's website does not mention party affiliations of any of the winning candidates.

A spokesperson for the ECP said that the candidates elected on reserved seats would take their oaths of office in the next week, while the elections for mayor and deputy mayors would probably be held in the second week of February.

Meanwhile, a transition committee formed by the government to distribute functions and assets among the city administration and local government has also held several meetings.

A member of the committee, asking not to be named, said that following the installation of the IMC, the services of around 10,000 employees of the capital's civic agency and the city administration would temporarily be surrendered to the corporation through a presidential ordinance.

"The federal government will provide a supplementary grant of Rs3.3 billion to the IMC to cover running expenditure and salaries of employees," he said.

He said the office of the mayor would be established in a building currently housing the CDA's revenue directorate, while the offices of 18 urban union councils would be established at the Old Naval Complex near Melody Market.

The official said that the CDA had been asked to demand Rs500 million from the federal government against buildings it would provide to the local government.

In the case of 32 rural union councils, the Islamabad chief commissioner office has been asked to allocate a building and make other necessary arrangements. "The offices of 12 UCs in rural areas are already functional, while offices for the other 20 UCs will be established in rented buildings or government-owned structures in rural areas," he said.

Every UC will have a seven-member staff.

Initially, the services of some 10,000 employees from the CDA and ICT would be turned over for a period of two years.

"The work of some 13 CDA's directorates will be devolved fully, and four other directorates will partially be devolved to the IMC," he said.

As part of devolution of functions, the CDA environment wing would be abolished. "Around 90 per cent of the functions of the environment will be given to the IMC, while the leftover will be given to CDA administration wing," he said.

Municipal taxes, amounting to over Rs1 billion per annum, are currently collected by the CDA. They will be surrendered to the IMC.

In addition, the city's mayor will become an ex-officio member of the CDA board.

Published in The Express Tribune, January 28th,  2016.