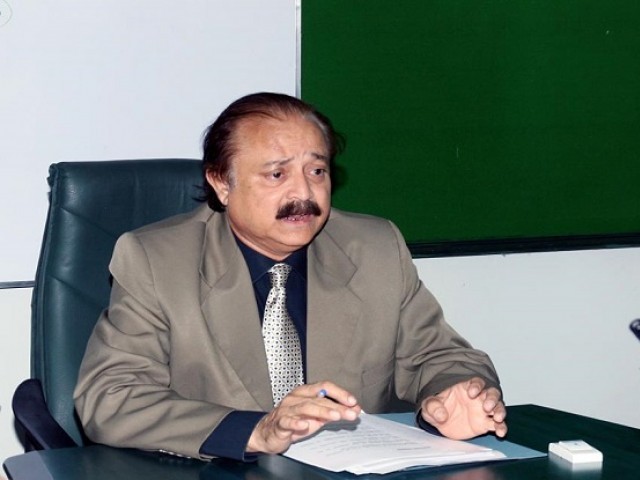 ---
KARACHI: Karachi may be on the verge of a severe water crisis as the Karachi Water and Sewerage Board (KWSB) managing director Misbahuddin Farid fears that the sand lifting along Malir River can damage their main installations that supply water to the entire city.

To warn the authorities of this impending crisis, Farid wrote a letter to commissioner Asif Haider on January 20. He wrote that 'unwanted elements' are carrying out heavy excavation around National and Super highways along the right and left banks of Malir River. The excavation is very close to the KWSB installations in Gadap Town and Malir district and can damage their main trunk, siphons, bulk pipelines and wells.

When it rains, the sand on the land sweeps away and the KWSB lines are exposed, which were very dangerous, said KWSB deputy managing director for technical services, Iftikhar Ahmed Khan, as he spoke to The Express Tribune. During excavation, huge pit holes occur and water starts entering them. This is also dangerous for the water installations, he added.

However, the commissioner was unavailable for comments.

According to Farid, notorious men who work for the 'reti bajri' [sand and gravel] mafia are openly digging the land and lifting sand from the area that falls between the water board's Siphon 3 to Siphon 9 Dhabeji, Sukkan Naddi, Pipri  Malir River, Gadap, Dumlottee Wells System, Memon Goth, Hub Canal, Gadap, from upstream to downstream on the beds of Malir River.

"Besides illegal extraction of clay stone, terracotta and mainly reti bajri, they have setup block works factories on open government land to manufacture bricks and blocks with the help of machinery on a commercial scale," the letter states.

The excavation, according to the letter, is carried out through heavy machinery without any checks. Hundreds of dumper loads of soil materials are transported through the city round-the-clock. "The Malir River embankment is weakening due to widening cavities and depressions around the strategic water installations, including the high-pressure bulk water supply system and the century-old Dumlottee Wells in the area," said Farid.

The matter has also been taken up with the mines and mineral development department and the Sindh home department and a ban on such excavation stands imposed under section 144 of the Criminal Procedure Code whereas the higher judiciary had also ordered the police authorities to clamp down on the gravel mafia.

Published in The Express Tribune, January 28th,  2016.
COMMENTS
Comments are moderated and generally will be posted if they are on-topic and not abusive.
For more information, please see our Comments FAQ