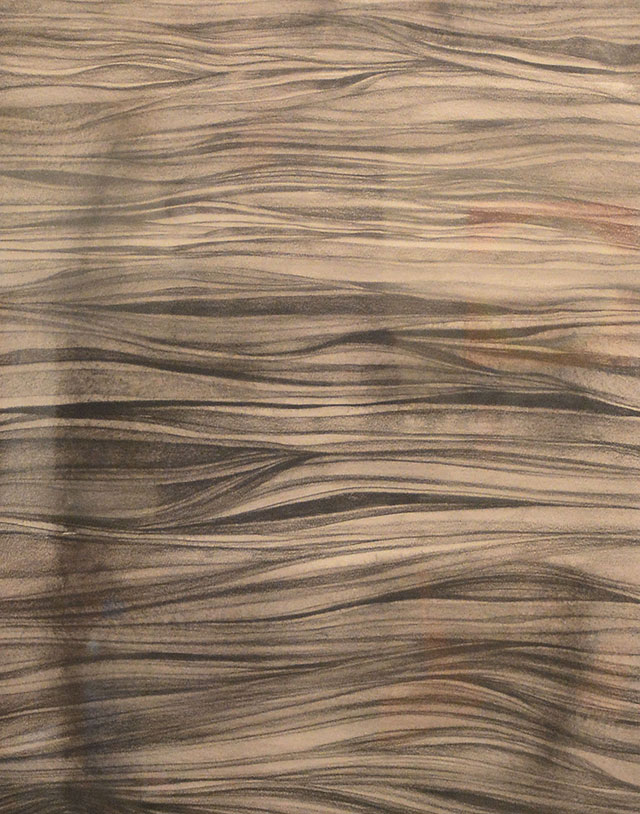 ---
ISLAMABAD: An exhibition of gouache on paper and mixed media titled 'Either/Or Neither/Nor' featuring works of Maha Ahmed went on display at My Art World on Tuesday.

Ahmed, a Pakistani artist living and working in Lahore and London, graduated from the National College of Arts, Lahore and received the prestigious Caspian Arts Foundation Scholarship to study at Central Saint Martins, London.

My Art World Curator Zara Sajid said Ahmed's work attempts to create order out of chaos much like the emergence of sand dunes. "It is continuously in progress and perpetually evolving. The shape and size of the dunes are not entirely produced at its discretion. It is the direction and strength of the wind, external to its being, which acts as the decisive factor," she said.

Sajid further explained that the ephemeral nature of the material is such that there is a small moment in which it can be controlled. "Her intention, however, is to be a mediator between the medium and surface," she added.

The beauty of artwork is that it can be observed, perceived and interpreted in varied ways, but Ahmed's work has a rather pragmatic and practical approach yet her idea has a lot to do with constant awareness of oneself when compared to another. Through her work, she addresses the issue of the presence of others exposing oneself to interpretation and contemplation, which motivates the viewer to question this unseen wall in both her painting and installation work.

'Hide and Seek' and 'Untitled' are the most striking pieces displayed in the exhibition in which she uses gouache on paper and mixed media in shades of black and grey to highlight her idea. Her work is not just different but speaks volumes about her maturity as an artist and might just require a certain kind of maturity in interpretation from the viewer too.

Speaking to The Express Tribune, Ahmed said the exhibition is an attempt to consider the extent of disparity that can come from something similar. "My concern lies with how images impact a viewer. The first painting that is accessed might be looked upon more carefully than the others because of an expectation of similarity, others might be overlooked and hence the title," she said.

Speaking about her work and practice, she said it was process based particularly the ones displayed at the exhibition. "They are a part of my ongoing research of how material sets on a surface. The layers are created enhancing the already existing forms defined by the first wash of paint that is applied. This is true for most of my practice. Mediums change but concern remains the same," Ahmed added.

The exhibition is ongoing till February 5, 2016.

Published in The Express Tribune, January 27th, 2016.