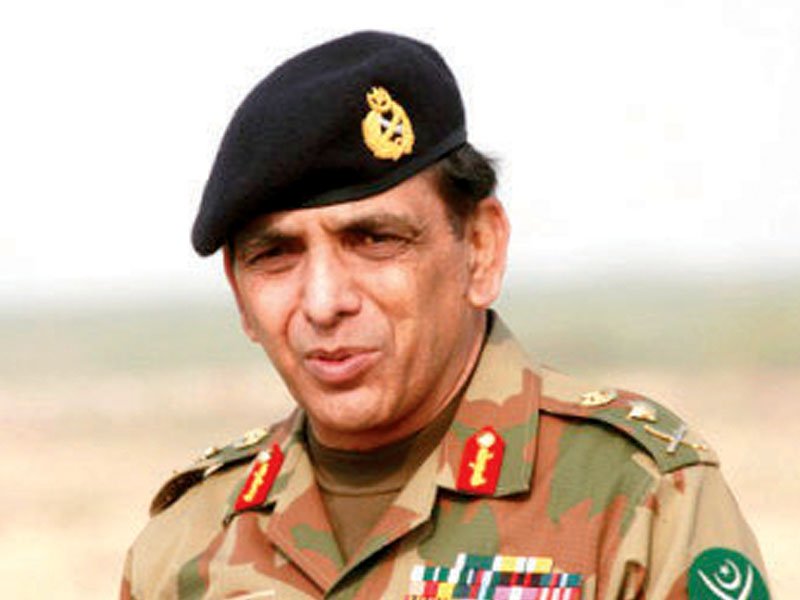 ---
I am compelled by my conscience to write this. And, even as I am compelled, I regret the circumstances that compel me. The tales of Ashfaq Kayani's family member's ills while he was our COAS are in the media. I am not in a position to comment on matters that are sub judice anyway. But there must be sufficient primafacie evidence for them to have risen from suspect to accused. I have known Ashfaq for a very long time and have held him in respect and considerable admiration. Of humble origin, he rose solely on merit. Promotion beyond a certain level inevitably needs a bit of luck. But there is no rank he held, including that of the COAS, which was undeserved or for which there was a better alternative available at that time. During his illustrious career, he held almost all the choicest command, staff and instructional assignments at every rank.

The Lal Masjid incident was the first time his role as the DG ISI was questioned. But I can testify that during a conversation, Ashfaq told me that Pervez Musharraf had placed the entire intelligence part of that period under the MI; the ISI was toothless. His appointment as VCOAS, and later COAS, was by good fortune. I am certain Ashfaq would not have been Musharraf's choice. But he needed to strike a deal with Benazir Bhutto and since Ashfaq was briefly on her staff when she first became prime minister, he was the VCOAS acceptable to her, and he happened to be leading those in the run.

As COAS, Ashfaq did an admirable job in his first two and a half years. He had inherited a demoralised army, which had lost faith in its leader, Musharraf. In less than a year, Ashfaq not only managed to raise the army's morale but also re-established its image among the people. He restored it to its rightful position as a well-respected, well-oiled military machine. He then planned and executed his plans to clear Swat and South Waziristan of terrorists successfully. I can recall all the encomiums he received thereafter. Maybe towards the end of his extended tenure, he could have initiated an operation in North Waziristan as well; but his compulsions at that time? I know nothing of. But when in 2010-11, he decided to postpone it, he had valid reason. The US mantra demanding an operation was at its zenith and the TTP narrative that the then government and army leadership were touts of the US was being bought by a gullible segment of the public.

In March 2010, he sought an extension. During our conversations, whenever we met and, till December 2011 we met quite regularly, he always asserted he would not accept an extension. I have no idea why he decided to seek it. Thereafter, his tenure saw some problems.

In his recent article, "The Other Kayani", Fahd Husain has been very fair and has been at pains to point out that there has been no accusation levelled at Ashfaq. While his article intended to, and did, warn the reader of other consequences, but, as he points out, if any of Ashfaq's siblings took advantage of his position during his watch, he is responsible for having ignored it. That he is. And that is my regret; that my friend Ashfaq Kayani permitted himself to ignore his siblings' deeds. He should and could have done better.

Comparisons are odious. However, I am conscious that this article will evoke comparisons. Consequently, I will conclude with a brief comment. Since life is of no great value, and I am a man of little consequence, I will stake my dearest and most prized possession — my reputation — on the following statement since my respect and affection for Raheel Sharif is at a totally different level. Far from seeking an extension, even if one is offered, Raheel will need cogent reasons and considerable persuasion to accept it, and as he has already made clear, he won't be seeking an extension. If one is offered, however, I will be among those who will do his best to persuade him to accept. And finally, whether his tenure is extended or not, Raheel Sharif will leave office with an untarnished reputation. I do stake my reputation on that — it might be of no consequence to anybody else; but it's all I have.

Published in The Express Tribune, January 27th, 2016.

Like Opinion & Editorial on Facebook, follow @ETOpEd on Twitter to receive all updates on all our daily pieces.
COMMENTS (22)
Comments are moderated and generally will be posted if they are on-topic and not abusive.
For more information, please see our Comments FAQ