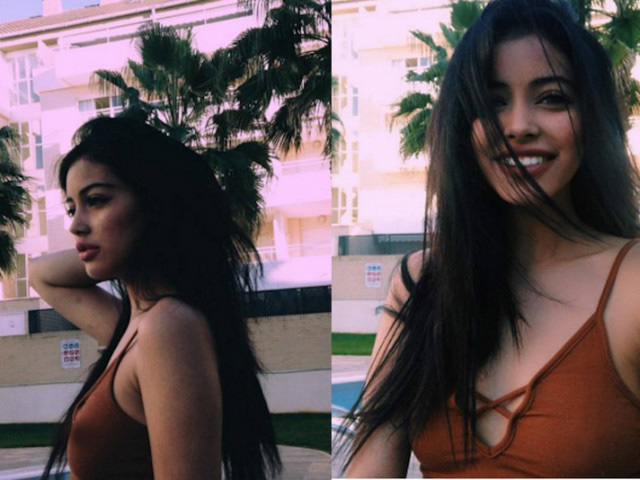 ---
Cindy Kimberly has indeed gotten lucky ever since she was discovered by Justin Bieber on Instagram.

The 17-year-old Spanish girl's (@wolfiecindy) fate took a new turn when the Canadian singer shared her photo asking: "Omg who is this!!"
https://www.instagram.com/p/_AcyN5Avvt/

Fans across the world inquired about the chart-topper's mystery girl instantly gaining her millions of followers.

Justin Bieber serenades ex-girlfriend Selena Gomez with song 'My Girl'

MailOnline revealed that Cindy was a babysitter earning £2.90 an hour.
https://www.instagram.com/p/BA1-U_yByrV/

Justin's attention has since opened new doors of opportunities for her as she is constantly being bombarded with modelling offers. To top it all, she is set to make her catwalk debut at Madrid Fashion Week next month, reports The Daily Mail.
https://www.instagram.com/p/_5VbWqhykn/

Justin Bieber expelled from Mexican archaeological site

Cindy also revealed to The Daily Mail that Justin has brought a positive change in her life. "It seems like a fairytale. A friend of mine often used to joke that one day I'd be one of the girls he talked about and I didn't believe her," she said.
https://www.instagram.com/p/BAX0YPGhylx/

Justin Bieber storms UK charts to equal John Lennon's 1981 feat

"My life's changed positively since Justin appeared in my life. At the beginning I felt completely overwhelmed and didn't know how to deal with it but now I'm getting used to it," she added.

However, who Cindy will be walking for at Spain's premier fashion show is yet to be revealed.