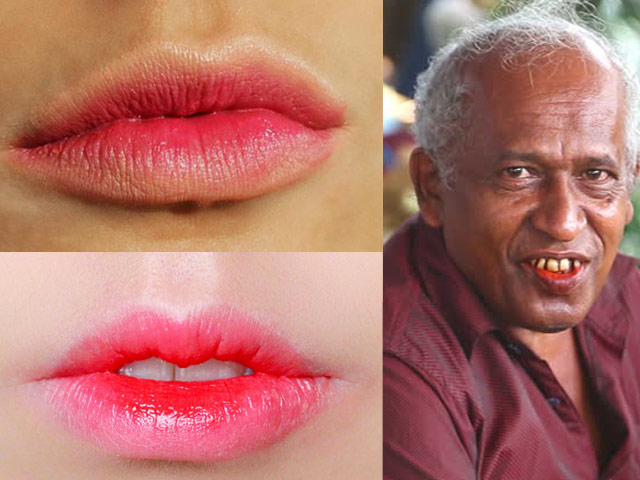 ---
East Asians call them "cherry lips", people in the West call them "ombre lips" and we desis call them "paan lips".




Yes, you heard us. Who knew this would top global fashion trends? But it's here now and if you were irked by your driver's paan eating habits, chances are you'll be joining him on the bandwagon soon.

If Pakistani leaders had man buns

Here's how it's done: Apply lip gloss on the inside of your lips




And spread it with your fingers




And voila, you have yourself paan lips! To accentuate the colour and make your lips pop, you can add nude lipstick around the edges.




4 women who trumped the man bun

This 'recent' trend dates back to the Sui and Tang Dynasties (AD 518) in Chinese history, and has also been predominately present in Korean and Japanese cultures since early times.




As for South Asians, the paan culture has been around for centuries.




While the west is faking it with oodles of expensive makeup, you can actually do it without going heavy on your wallet:




And work it like Aamir:

Big sis: laish his lips hal loun
Ayat with all seriousness: "ماكل تبن"
Me:HAHAHHAHAHAHAHHAHAHAA
..she meant paan😭😂 pic.twitter.com/RGHk57rOh9

— Zainabness ☁️ (@ZainabAlMahoozi) January 14, 2016