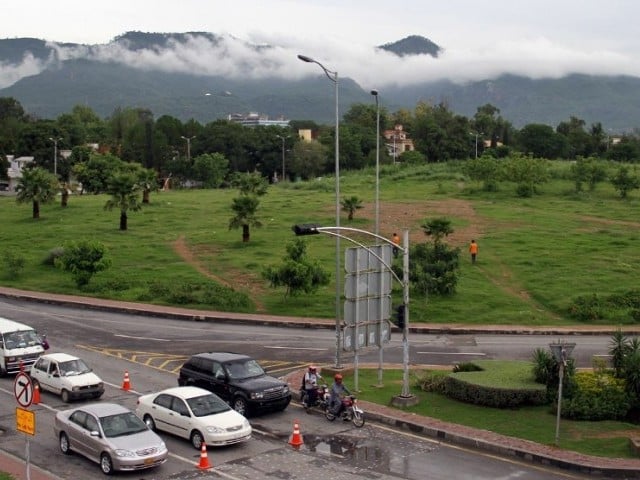 ---
ISLAMABAD:



In a significant development, the Capital Development Authority (CDA) has approved new amendments to the city's master plan by changing land-use criteria of two sectors, H-11 and H-16.




In the original master plan, both the sectors were meant for government and private institutes only.

If approved by the federal government, a greenbelt spanning over a hundred acres in H-11/2 will be converted into a residential-cum-commercial area. H-11 has already been allotted to institutes, except the greenbelt.

Moreover, mixed-use development has been allowed in H-16.

The sector was acquired by the CDA in 2007. However, the authority has yet to complete the process of payment of compensation to the land owners. Land in H-16 was acquired at a rate of Rs635,000 per kanal.

The CDA board has recently approved a summary to this effect for submitting to the federal government for a final endorsement.

"The board has principally approved land use change, which still requires the formal endorsement of the federal government," confirmed the civic agency's Urban Planning Director Ijaz Sheikh.

He said that H-16 was acquired for mixed-use development but it totally gave it away to the institutes.

Another senior official of the planning wing, wishing not to be named, said that the decision had been taken to cater to housing needs in the federal capital.

He said that according to initial plans the CDA intends to develop residential apartments in these sectors.

The official said that earlier the Islamabad Chamber of Commerce and Industries (ICCI) had shown interest to buy significant land in H-16 but later it refused because of high price sought by the CDA.

Major amendments

It is not the first time the CDA has approved major changes to the city's master plan prepared in 1960 by a Greek architect.

In the master plan, sectors I-14, I-15 and I-16 have been identified for the establishment of industrial units.

In 1991, land-use plan was changed and these areas were converted into residential sectors.

Sector I-8 was originally meant for the establishment of bus terminals and depots but in 1988, the area was converted into residential sector, through an amendment.

Similarly, sectors E-8, E-9, E-10 and D-11 were meant for residential purposes but in 1973, these were allotted to armed forces for the establishment of their headquarters by changing their land-use plan.

The CDA was supposed to develop sector E-11 to meet housing needs of low-income groups but it was abandoned, and later private housing societies were allowed to develop it into a residential sector.

Sector F-9 was originally identified as a residential sector but it was converted into a park in 1988.

Sector I-10 was meant for the establishment of industrial units, but it was also converted for mixed-use.

Currently, H-8, H-9, H-10, H-11, and H-13 are solely allocated to government and private institutes.

A significant area in Kuri village is also specified for institutes, where land is allocated to some 17 universities for the establishment of their campuses.

The planning wing official said enough land was still available for the establishment of institutes.

"CDA earns nothing by giving away large tracts of land to institutes at a subsidised rate. While, in the recent past, the CDA has witnessed that different institutes are not ensuring justified usage of land allotted to them," he added.

Published in The Express Tribune, January 25th,  2016.