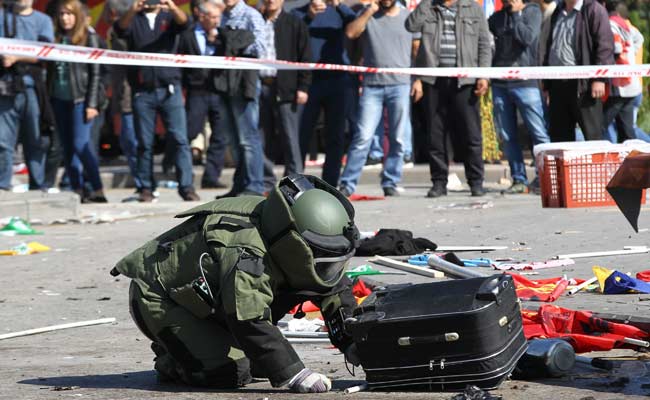 ---
ANKARA: A rocket fired from the Syrian side of the border hit a house in Turkey's southeastern province of Kilis, pro-government Sabah Daily News reported on Saturday.

The newspaper's website reported that the rocket struck a house in the city center of Kilis, 10 km north of the border, shattering the windows of buildings in the area.

Rocket fire kills 4 in Syrian capital: ministry

On Monday one person was killed and several wounded when a mortar apparently fired from inside Syria struck a school in Kilis.

The town is on the edge of a roughly 100-km strip of Syrian territory controlled by Islamic State militants. Turkish towns in the region have often seen artillery fire spill over during Syria's almost five-year civil war.

Turkey to start fight against Islamic State in Syria 'soon': FM

Turkey's armed forces, part of an anti-Islamic State air campaign, have generally retaliated.
COMMENTS
Comments are moderated and generally will be posted if they are on-topic and not abusive.
For more information, please see our Comments FAQ