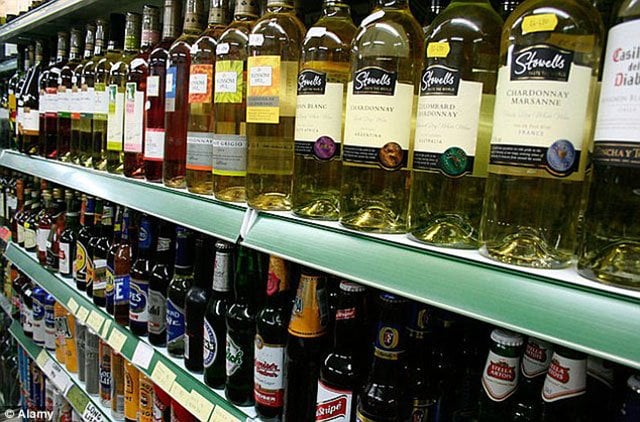 ---
A Muslim family has taken over hundreds of petrol stations across the United Kingdom and removed alcohol from its shelves.

Following the takeover, brothers Zuber and Mohsin Issa ordered for the removal of alcohol from sale from all the stations.

The petrol stations are part of the fast growing Euro Garages, which has 350 petrol stations across the country.  The business worth £1.3billion and has embarked on an aggressive expansion plan which includes procurement of petrol stations previously run by the likes of British Petroleum, Esso and Shell.

Muslim woman doused in alcohol in UK

Following the takeover, the new owners, who are one of Britain's most successful Muslim families, have removed displays selling wine, beer and spirits.

While there have been suggestions that the ban was enforced for religious reasons, the company said it did not think it was ethical to sell alcohol to people who are driving.

Euro Garages has a partnership with a several household name brands, including Spar, Greggs, Burger King, Subway and Starbucks.

Considerable loss of sales and profit due to the decision of banning alcohol has not stalled the success of the company.

Muslim truck drivers fired for refusing to deliver beer awarded $240,000

The company was  founded by both brothers in 2001 with a single petrol filling station in Bury, Greater Manchester. Only 15 years ago they were working in a petrol station in Halifax, stock-taking and cleaning the toilets.

However, the brothers took a lease on a local garage with their combined savings of £5,000 and today they control a business with an appraised worth of nearly £1.3billion.

The decision sparked conversation across social media.


Petrol station firm owned by Muslim family bans alcohol from shelveshttps://t.co/Rsvk1bpVAn via @MailOnline

— jackie stuart (@auldcove) January 23, 2016


https://twitter.com/malcolm2607/status/690769468742635521


dtn uK: Euro Garages owned by Muslim family bans alcohol from shop shelves: Hundreds of petrol station shops a... https://t.co/UF8tAHtXMA

— DTN UK (@DTNUK) January 23, 2016
This article originally appeared on Mail Online
COMMENTS (43)
Comments are moderated and generally will be posted if they are on-topic and not abusive.
For more information, please see our Comments FAQ