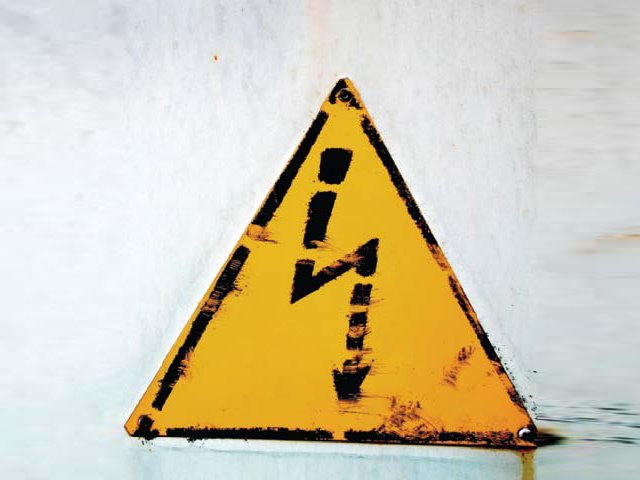 ---
KARACHI: The Karachi Electric Supply Company (KESC) increased the duration of unannounced power outages from Saturday.

Faults in the system and overloaded grid stations are some of the reasons given by the KESC for the cuts. However, it is believed that the increased cuts are in response to decreased electricity supply by Pakistan Electric Power Company (PEPCO). In some areas the outages are lasting up to six hours.

During the energy summit, the KESC was warned not to use the decrease of 350 megawatts in PEPCO's supply as an excuse to increase power cuts in Karachi. In turn, the KESC was promised that it would be provided with extra natural gas and furnace oil to make up for the slashed power supply. According to officials, the KESC management claimed that the federal government did not fulfil its promise which was why they increased power cuts.

However, this increase in cuts is not being announced due to pressure from the federal government. Residents have complained that instead of the one-hour power cuts, rolling blackouts are lasting for more than an hour, which has harmed business.
COMMENTS (1)
Comments are moderated and generally will be posted if they are on-topic and not abusive.
For more information, please see our Comments FAQ