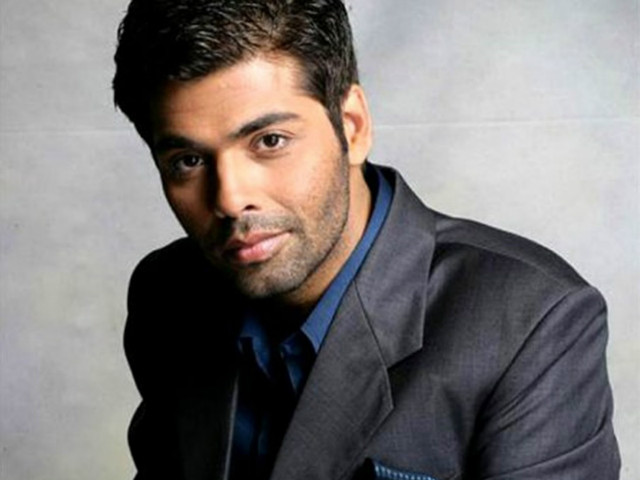 ---
KJo has been generating immense buzz of late for being a homosexual, and though his stance on the matter is still unclear, his recent candid confession regarding how he was called a 'pansy' as a child shed considerable light on the topic.

On the first day of the Jaipur Literature Festival, Karan Johar stole the show when he opened up about his past and LGBT rights. Talking about his book An Unsuitable Boy at a session with Shobhaa De and his biographer Poonam Saxena, Karan said: "I hated the word 'pansy' and I was called that as a child.

"I was effeminate and I used to have sleepless nights over the fact that I am different from other children."




He said his parents were a big support system. "Even when I weighed 150kg, my mother said I was the best looking child in the world and my father told me that once I lost a little puppy fat, I could be a hero in Hindi films," he said.

Karan Johar outraged after being mocked on Twitter about his sexuality

Asked about the negative portrayal of homosexuals in his movies, Johar said he was the first Bollywood director who discussed the issue in films.

"Whether its Kal Ho Na Ho or Dostana, I discussed the issue in the mainstream. I received so many letters from youngsters saying that my movies helped their parents identify their sexuality.




"Now there are so many films on LGBT [people] and I am proud that I started it," he said.

Johar also spoke about the hard times his family faced. "When my father had a few flop movies, we had to sell our jewellery and house. He was not invited to launch parties and it was a terrible time," he said.

It's official: Karan Johar brings together Shah Rukh Khan and Alia Bhatt!

The director also spoke on rumours of a rough patch in his friendship with Bollywood megastar Shah Rukh Khan. "Like every relationship, there have been ups and downs. However, Shah Rukh's family is part of my family."




According to the director, his best film was Kabhi Alvida Na Kehna, and the least favourite was Student Of The Year.

"However, it gave three good actors to Bollywood," he said.
COMMENTS (2)
Comments are moderated and generally will be posted if they are on-topic and not abusive.
For more information, please see our Comments FAQ