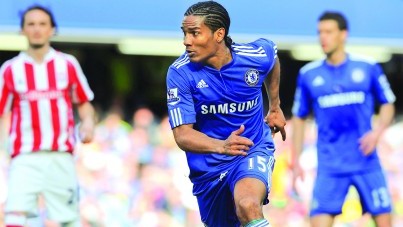 ---
MANCHESTER:
Alex Ferguson is relying on bitter rivals Liverpool to keep up their fighting spirit against Chelsea even though their own Premier League title-hopes are over.
Ferguson's Manchester United could profit if seventh-placed Liverpool beat league leaders Chelsea at Anfield, or hold them to a draw. "I'm confident that Liverpool will be trying," said Ferguson, whose side are one point behind Chelsea with two games to play. "Great clubs don't throw their histories away, they don't throw their traditions away for one game."
Liverpool supporters usually loathe to see United win the title and it has been suggested by many that Liverpool may give less than 100 per cent against Chelsea because they can not stand the thought of Ferguson's team landing a 19th English championship, which would surpass the Reds' own record of 18 league titles. If Chelsea win on Sunday and United lose at Sunderland later the same day, Chelsea will be champions for the first time since 2006.
But Carlo Ancelotti is convinced Rafael Benitez's side, who can still claim fourth place and the Champions League spot that comes with it, have too much pride to surrender in front of their own fans. Ferguson visits an old friend Sunderland are managed by Ferguson's former United captain Steve Bruce, who was the Old Trafford skipper when Ferguson won the Premier League title for the first time back in 1993.
However, there will be no sentiment on display in the north-east even though United's record against the Black Cats is daunting to say the least. Sunderland's last league win over Manchester United came in March 1997 and Ferguson's side have won 11 and drawn four of their last 15 league meetings and Ferguson has won 10 and drawn three of the 13 games where he has faced Bruce in the opposite dugout. Ferguson insisted however that those statistics would count for nothing today.
COMMENTS
Comments are moderated and generally will be posted if they are on-topic and not abusive.
For more information, please see our Comments FAQ