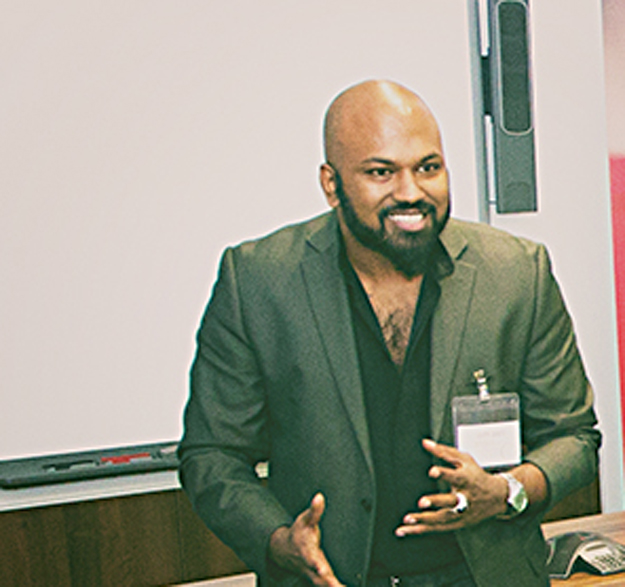 ---
KARACHI:



We all have dreams but only six to eight per cent of the total world's population gets to live their most 'wildest, craziest dreams, ever', said public speaker Dananjaya Hettiarachchi.




Hettiarachchi, the winner of 2014 World Champion of Public Speaking, unveiled his seven-point agenda at the jam-packed Crystal Ballroom of Marriott hotel on Wednesday. In the session, he shared from personal experiences what he thought would be suitable to encourage the audience to unleash their true potential as a speaker.

He began by declaring outright that with 'seven billion living on this present map of the Earth, only about six per cent get to live their dreams'. The rest fail to gather that potential, he said.

"If you are good, you would strive to become great and there are some of us who would absolutely be great. It's you who needs to decide," said Hettiarachchi. "Would you want to strive for success? Do you have that burning desire in you that you want to be 100 per cent successful? There is a want and a wish - decide which one you want to take."

He said he lost four times before actually gaining the winner's title at 2014 World Champion of Public Speaking. He added that he had given up all hope but he eventually realised he had to do it.

"Risk is the real currency to success," he said, adding that one needs to analyse it to a level that one becomes powerless. "Our dream is not impossible," he added. "We all need to learn, unlearn and relearn some things in life," he said. Sharing the fact that he was poor at time management, he said that he braced the opportunity to learn this trick. "Little things in life make a huge difference and give better results, with perfect practice making you a perfect person."

According to him, people should learn to connect with others, besides having a mentor to support their cause in troubling times. "The key to success is, finally, how you get to sustain your success. [For that], consider yourself a complete student, who is fond of learning, and not a master. For life is a journey, and that journey takes you home."




The key to success




Seven traits of a true champ

According to Dananjaya Hettiarachchi, there are seven traits of a real successful person. These are:

The desire to be successful

Being a risk taker

Learn, unlearn and relearn

Little things in life make a huge difference, appreciate them

Learn to connect with others

Find a mentor

Sustain your success

Published in The Express Tribune, January 21st, 2016.
COMMENTS
Comments are moderated and generally will be posted if they are on-topic and not abusive.
For more information, please see our Comments FAQ