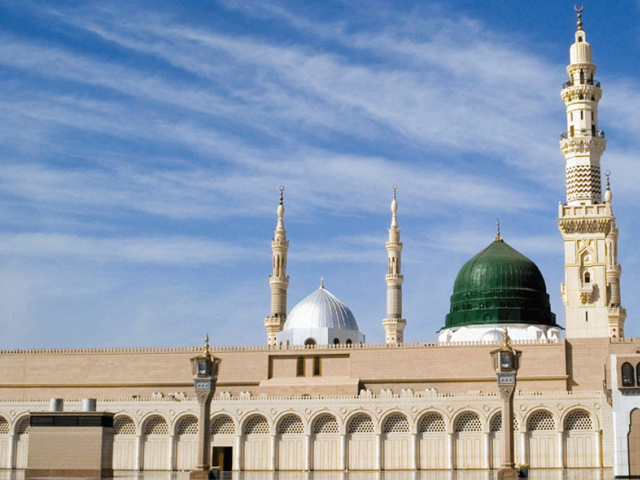 ---
SUKKUR: A plan to only allow government-approved Friday sermons in mosques throughout the province has sparked resentment among religious scholars and preachers, who see it as unnecessary official interference in religious affairs.

On Monday, the chief minister's adviser on religious affairs, Abdul Qayoom Soomro, said the government had in-principle decided to unify Friday sermons in order to promote harmony. The government, he added, will invite various religious parties for consultation.

Following the news, clerics from various schools of thought rejected the proposal, terming it an attempt to influence mosques and seminaries. They said according to the National Action Plan, the government has the right to take action against any mosque or seminary disseminating hate speech. But, it has no right to unnecessarily interfere in the independence of the "Mehrab-o-Mimbar", they said.

Regulating sermons

Talking to The Express Tribune, head of Madrassa Ashrafia, Sukkur and chief of Jamiat Ulema-e-Pakistan-Sami's Sindh chapter, Maulana Mohammad Asad Thanvi, strongly criticised the plan. He said khateebs (prayer leaders), besides providing religious knowledge to the people, highlight public problems through their sermons. He added that as religious leaders, it is their duty to pinpoint the good and bad actions of rulers and nobody could stop them from performing this duty.

Thanvi said since the federal and provincial governments do not allocate any funds for construction or repair of mosques and seminaries, they have no right to usurp the independence of "Mehrab-o-Mimbar" which has remained independent for over a thousand years.

He said even the Faisal Mosque in Islamabad was built by Saudi Arabia and the Pakistani government does not allocate any funds for its repair and maintenance as even that is covered by the Saudi government.

He suggested the government focus its attention towards mosques and seminaries spreading hatred among different sects.

Khateeb of Jamia Masjid Sukkur, Qari Jameel Ahmed, said it would not be possible to follow the Sindh government's dictation on the issue.

He reiterated Maulana Thanvi's logic, saying prayer leaders use the Friday sermon to forge unity among the Muslims, except for a handful of clerics who foment hatred. He added that they would support any action against such clerics.

Spokesperson of the Sindh chapter of Jamiat Ulema-e-Pakistan-Noorani, Musharraf Mehmood Qadri, also strongly condemned the move, saying nobody can stop them from telling the truth. He claimed the Sindh government is not empowered to take such decisions, suggesting that the appropriate forum for such decisions is the Council of Islamic Ideology. He also assured the government of support in stemming religious extremism.

A local Shia cleric, Allama Maqsood Domki, also lashed out at the provincial government, saying it has failed to come up to people's expectations. He stated that the Sindh government is supposed to root out terrorism from the province, but it is instead trying to influence mosques and seminaries.

He claimed that during a recent meeting of the provincial apex committee, 49 religious seminaries were identified as 'nurseries of terrorism', but no action has been taken against them.

Published in The Express Tribune, January 20th, 2016.
COMMENTS
Comments are moderated and generally will be posted if they are on-topic and not abusive.
For more information, please see our Comments FAQ