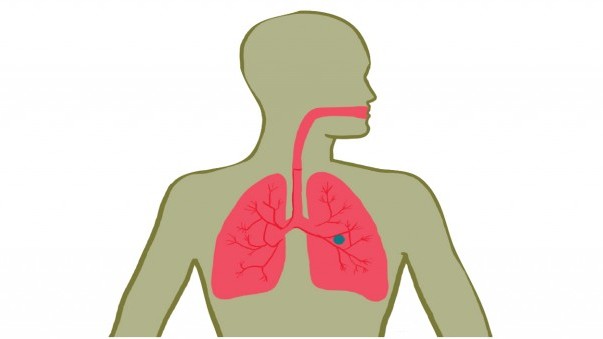 ---
KARACHI: Five-year-old Bilal Khan was admitted to the National Institute of Child Health (NICH) after he inhaled a piece of chhalia or betel nut.

His family thought he would die when he started choking. The family lives in Tapu, near Shireen Jinnah Colony, which is why they rushed him to Ziauddin hospital. However, the staff there said that the NICH was the best option because they dealt with so many cases. Bilal's father, Hussain, who works as a driver, said he was thankful to God that the staff could remove the foreign object from his son's throat via laser surgery.

"My son ate this piece of chhalia when he was left unattended and it got stuck in his throat," he said, taking out a small zip-lock bag with the foreign object. "At Ziauddin hospital we were informed that only three hospitals in the city have the proper equipment to perform the surgery to remove the item," he said. These hospitals are the Aga Khan University Hospital, Liaquat National Hospital and the NICH. "We were told that the first two hospitals would charge us for the surgery so we bought him to the NICH."

The NICH did not charge anything for the surgery but made Hussain pay for the required medication and needles. Bilal's teenaged elder brother Jaan Sher Khan was happy that his brother was treated and will recover from this frightening incident. He said he never eats such things, knowing there negative consequences, and he was not aware that his brother had eaten the chhali.

"I am happy that my brother will be alright," he said. "However, the government need to stop selling these things, knowing that they are so bad for people's health. The government also needs to provide more hospitals with this equipment as some cases can be fatal." Children's hospital Resident Medical Officer (RMO) Dr Nadeem Baloch, who treated Bilal, said that no matter what is done or how much awareness is created, such cases will continue to happen and people, neither children nor adults in the country, will refrain from eating chhalia.

"We have six to seven such cases everyday. Things are not going to change. We treat people for this once and they are discharged the following day," said Dr Baloch. "People are not going to stop eating chhalia in this country." Groceries stores stock the packets of sweetened betel nut right next to the cashier so costumers reach out for a couple of packets instead of taking back their loose change.

Even paan wallahs give costumers a few packets instead of a few rupees back in change. The betel nut or areca nut causes mouth cancer over time, initially with oral submucous fibrosis or the toughening and whitening of the inner cavity. One way to tell is that the person can't open their mouth properly wide and another symptom is a heightened sensitivity to spices. As the substance is addictive, people start getting headaches if they haven't had chhalia.