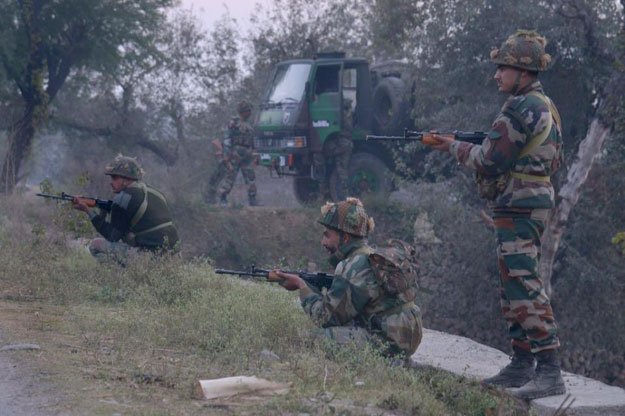 ---
It is unsurprising that both India and Pakistan find themselves in something of a metaphorical minefield when it comes to the investigation of the Pathankot incident. There are no precedents for a joint investigation, no pre-existing protocols to draw from and both sides are quite literally making it up as they go along. The proposed level of cooperation has no framework and it is going to stretch the diplomatic capacity of both sides if obvious gaping pitfalls are not to swallow up the peace process — much as those who attacked the Pathankot base would have hoped.
A number of people have been taken into 'protective custody' on this side of the border, principally men involved with the Jaish-e-Mohammed, which has been identified by India as the likely culprit, but the modalities have yet to be sorted out in respect of the investigation team from Pakistan visiting India. Optimistic notes have been sounded and Prime Minister Nawaz Sharif has directed that the special investigation team find a feasible approach. There are three options — A, B and C. Option A that involved a visit by the Pakistan team to the site of the attack has been ruled out by India, which favours 'B' — an interaction off-base by the respective investigators. With both sides in terra incognita, it would be a useful opportunity to create a set of baseline standard operating procedures for future use. In further developments, India is to construct laser 'walls' and vulnerable points along the border, particularly the border with Punjab. It is alleged that the Pathankot attackers crossed the dry river bed of the Ujj where there was an inoperative camera providing cover.
However, this joint investigation is conducted and if it is conducted in a less-than-ideal fashion in the eyes of both sides, go ahead it must. Perfection is not going to be achieved at first attempt but the fact that an attempt is being made at all to investigate, together, an extremely serious incident is itself a move forwards. Fraught as this might be, this is how confidence is built over time. Keep talking, gentlemen.
Published in The Express Tribune, January 19th, 2016.
Like Opinion & Editorial on Facebook, follow @ETOpEd on Twitter to receive all updates on all our daily pieces.