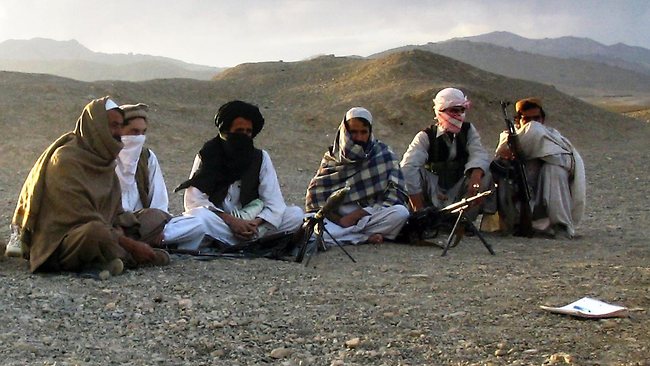 ---
KANDAHAR, AFGHANISTAN: The Taliban have demanded a hefty new "protection tax" from Afghan mobile phone companies, industry and militant sources told AFP, as the resurgent group tightens its stranglehold on a rare successful business in a slumping war economy.

At a secret meeting last month near Quetta, the Taliban's central leadership formally demanded the tax from representatives of four cellular companies in exchange for not damaging their sites or harming their employees.

The edict was motivated by an Afghan government announcement in October that it had amassed a windfall of 78 million Afghani within days of imposing an additional 10 per cent tax on operators, according to two telecom company officials who attended the meeting and a third industry executive privy to the information.

"They want us to pay the same amount paid to the government," one of the officials who was at the gathering told AFP.

Ahead of four-way meeting, Taliban accuse US of derailing peace

"We told them that this will kill our business, but they said: 'This is the only way to guarantee your people are not harmed and your sites are not burned'," he added.

A source in the Quetta Shura -- the Taliban's Pakistan-based leadership council -- confirmed the meeting, telling AFP the group was waiting for a formal response from the companies.

"We told them: 'It is our right to tax you if you want us to protect your (transmission) towers around Afghanistan'," he said. "'You will have to pay'."

The militants have long targeted Afghanistan's private telecom firms, kidnapping engineers, destroying transmission masts and forcing regular coverage blackouts in volatile areas to avoid detection of their fighters.

Local-level Taliban commanders have been known to extort from businesses operating in their areas, notably the telecom firms and logistics companies supplying Nato bases and Western-funded construction projects.

But this appears to be the first time the central leadership has formally demanded a levy from business enterprises, underscoring how they increasingly operate like a shadow government.

It also highlights the dangers of doing business in conflict-torn Afghanistan -- particularly for the telecom industry, fast becoming a battleground in the Taliban's war against the US-backed Afghan government.

The companies said to be at the meeting -- Abu-Dhabi based Etisalat, South Africa's MTN and homegrown firms Roshan and Afghan Wireless Communication Company -- officially declined to comment when contacted by AFP.

But one of them confirmed the meeting and tax demand, voicing a mix of helplessness and frustration.

"Ten per cent tax to the Taliban? That means we will have to share our revenue information with a militant organisation," a Kabul-based company representative told AFP.

"That's just not feasible. We told them 'no'."

But one of the telecom officials who attended the Pakistan meeting said there was no escaping the Taliban edict, adding that the companies at best could wrangle a concession from the insurgents in future negotiations.

"What choice do we have? All our investment, our infrastructure is at stake," he said, adding he was unaware what his company's official response would be.

"But I fear that if we start paying one militant group, others will start harassing us."

The National Directorate of Security, Afghanistan's main intelligence agency, declined to comment when contacted by AFP.

In the past cellular operators have capitulated to Taliban decrees -- in particular, their demand to switch off their signals at night in many insurgency-prone areas.

Wary of intelligence tip-offs and phone intercepts of their fighters, the Taliban last month went one step further in Helmand, enforcing a round-the-clock transmission blackout for nearly two weeks as fighting escalated in the southern opium-rich province.

"Except for the government operator Salaam, all private companies cut off their signals," Omaidullah Zaheer, Helmand's telecommunications director, told AFP.

"Private operators begged me: 'Do something, we are losing money everyday.' But what can we do? We are helpless."

Afghanistan boasts 18.5 million mobile users in a population of 30 million, with the fast-growing industry employing around 200,000 people and reporting annual revenue of $150-200 million in an otherwise moribund economy.

But around 40 per cent of the country's 6,319 base towers are in insurgency-hit areas, according to the communication ministry, and the Taliban have regularly mounted crippling attacks on the infrastructure worth millions of dollars.

The levy demand appears to be an effort to replenish coffers as the Taliban mount an unprecedented winter offensive, in the face of dwindling traditional sources of revenue.

The insurgents are reeling from a sharp decline in opium production, the mainstay of Taliban income; the NATO troop drawdown and consequent loss of "extortion" income from logistics firms; and the shift of Gulf-based donor funds towards the Middle East, experts say.

"That combined with the local imperative to check rival Islamic State group's expansion into Afghanistan would logically lead the Taliban to seek out indigenous sources of revenue to exploit, including telecom firms," said Ted Callahan, a security advisor based in northeastern Afghanistan.

It is difficult to see a solution, with the insurgents already demonstrating their tremendous sway despite a NATO-backed military campaign to suppress them.

Last month, the Taliban told people in the volatile Kunduz province to boycott MTN, the South Africa-based operator, with residents citing an insurgent edict warning that violators will be deemed "government spies".

"The (Taliban) ordered all telecom companies in the province to switch off their towers from 5 pm to 5 am. All except MTN obeyed -- hence the ban," Mawlawi Shamsudeen, a militant commander in Kunduz, told AFP from his hideout via mobile phone.

"Anyone caught carrying their simcard will not be spared."