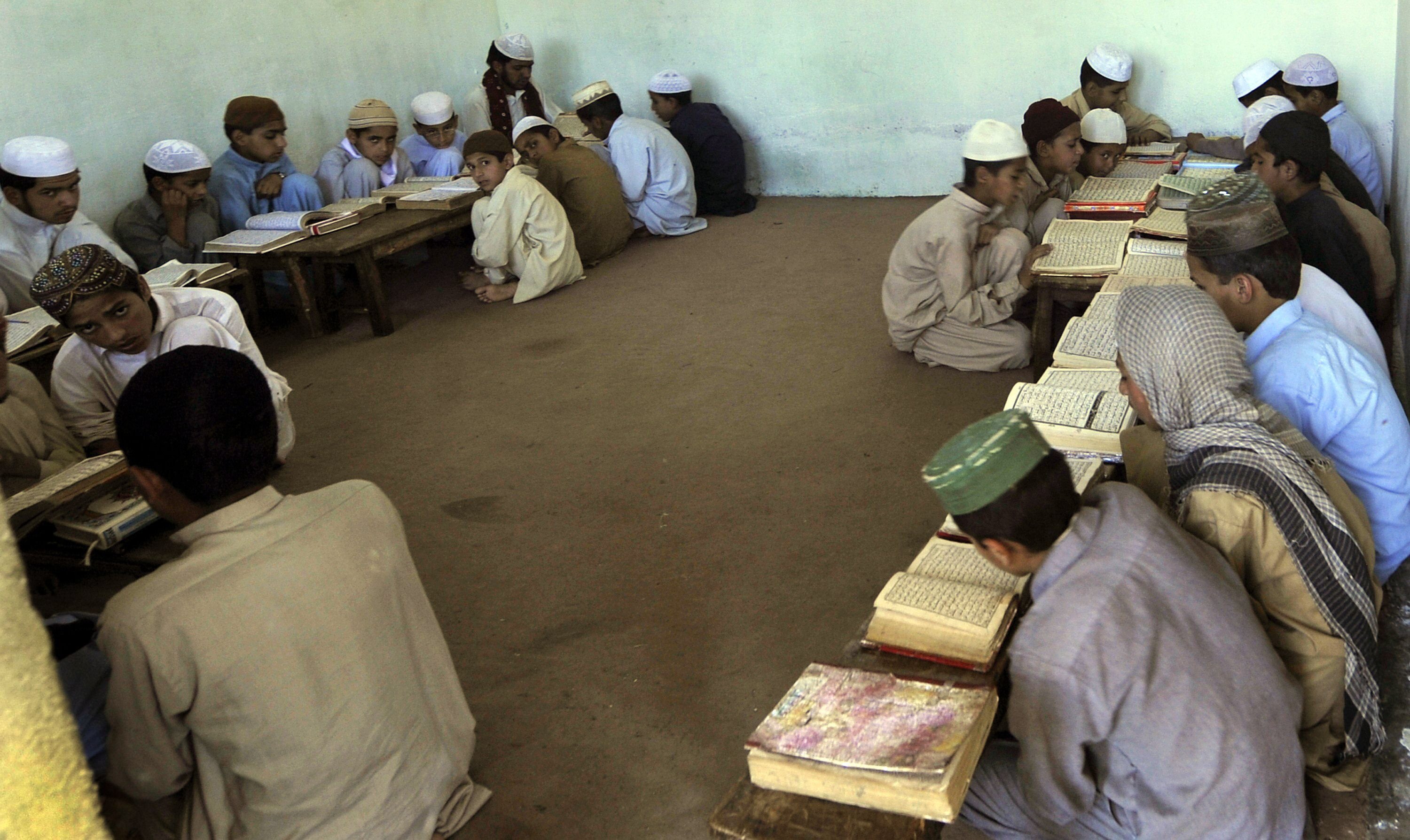 ---
ISLAMABAD: A year after the government announced plans to register and reform madrassas as part of the National Action Plan (NAP), the ruling party is apparently shying away from taking action against the seminaries with ties to militants while the subject of reforms is yet to be broached.

According to an official document shared with the lower house of parliament recently, the government said that Punjab had closed only two madrassas despite having well over 10,000 seminaries. On the other hand, Sindh, which followed a 'zero tolerance policy', has shut down 167 seminaries which were suspected to have links with militants.

Punjab police disclosure: 1,000 madrassas foreign-funded




In Khyber-Pakhtunkhwa, where the Pakistan Tehreek-e-Insaf rules in coalition with the Jamaat-e-Islami and the Qaumi Watan Party, as many as 13 madrassas were shut down.

Under the 20-point NAP, which was unanimously adopted following the 2014 terrorist attack on the Army Public School Peshawar in which over 140 pupils and staff had been killed, the government had decided to reform madrassa education, in addition to launching a programme to register and regulate every seminary in the country and to crack down on those which have ties to militants.

One year later, while the interior ministry has some details on efforts to map seminaries, it remains silent on the monitoring and regulation front. The subject of reforms, however, has been left untouched.

Shut down: 25% of Hyderabad division madrassas sealed

According to the report, Punjab has completed the extensive and exhaustive work of mapping 13,782 seminaries in the province. Sindh and Balochistan lag far behind, having completed only 60 per cent of the exercise.

Interestingly, while the government had intricate details on seminaries in Punjab, it failed to provide similar figures for Sindh or Balochistan beyond a percentage for how far along the process was. Worse still, the government provided no figures, even a completion percentage, for K-P.

Punjab has most seminaries

Providing a breakup of the 13,000 seminaries in Punjab, government figures showed that most of the madrassas were located in the south of the province, while Multan had the largest concentration of seminaries among the cities.




North Punjab had approximately 2,000 seminaries while 4,000 are located in central Punjab. A majority, around 7,000 madrassas, were located in south Punjab hosting around 70 per cent of all seminary students in the province.

Of the cities, Multan topped the list with 1,108 seminaries, followed closely by Lahore with 1,102 seminaries.

South Punjab cities of Muzaffargarh and Rahm Yar Khan followed with 900 and 811 seminaries respectively. Faisalabad had 483 madrassas while Sargodha had 433.

Govt, madrassas at loggerheads over freezing of bank account

A sect-wise distribution of the seminaries showed that most schools followed the Barelvi school of thought with 6,606 madrassas (3,656 registered and 2,950 unregistered) aligning themselves with the sect. It was followed by the Deobandi sect with 6,106 seminaries (30,92 registered and 3,014 unregistered) across the province.

There were just 230 Shia seminaries of which 147 were registered while 83 were unregistered. As many as 840 Ahle Hdith seminaries were operating in Punjab of which 408 were registered but a whopping 432 were unregistered.

Published in The Express Tribune, January 18th, 2016.
COMMENTS (1)
Comments are moderated and generally will be posted if they are on-topic and not abusive.
For more information, please see our Comments FAQ