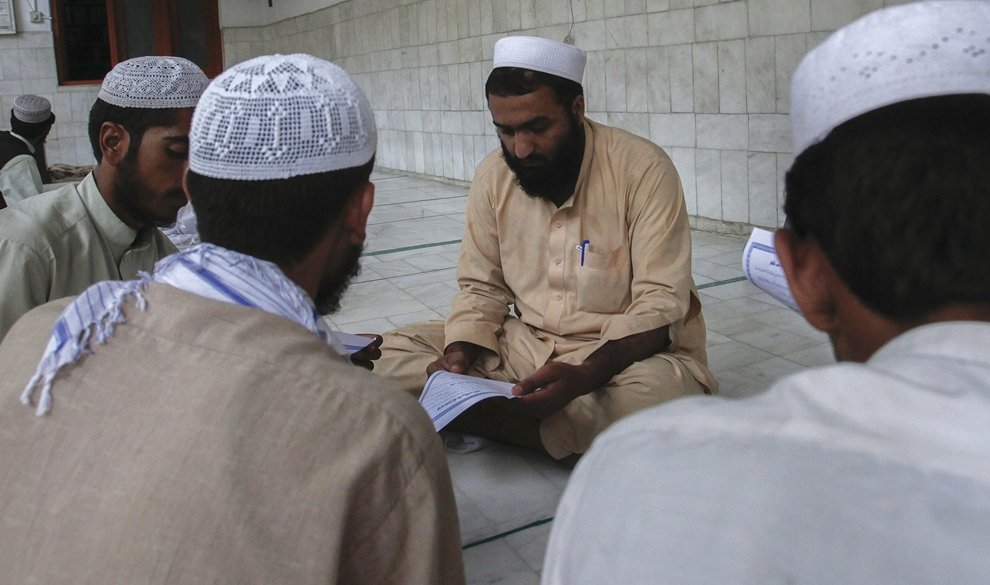 ---
ISLAMABAD:



After nearly a year-long denial, authorities in the Punjab government have finally admitted that some 17 Muslim and non-Muslim countries were contributing hundreds of millions of rupees to around 1,000 religious seminaries in the province.




The disclosure was made by the special branch of Punjab police in a secret document submitted to Chairman Senate Standing Committee on Rules of Procedure and Privileges Senator Col (retd) Tahir Mashhadi on Monday.

Interestingly, the report was not shared with other members of the committee.

Before this disclosure the Punjab government last month had told the Senate that the report pertaining to foreign funding to madrassas stood 'nil'.

"Special branch during surveillance enlisted over 950 seminaries in the province [Punjab]. It is believed that they [seminaries] were receiving hundreds of millions of rupees from various countries," a senior official who read this report told The Express Tribune.

"Punjab police need assistance of intelligence agencies as well as the Federal Investigation Agency (FIA) to collect solid evidence against these seminaries for possible legal action," he said. Over 12,000 seminaries are operating in the province, with almost half of them unregistered, he added quoting from the report.

"Recent surveillance suggests that a major portion of non-registered madrassas represent an axis of evil," said the official who was not authorized to talk to the media.

The Interior Ministry in its written reply to the committee informed the lawmakers the names of the countries and the funds they contributed to madrassas in Pakistan, which included: Qatar Rs198m, Kuwait Rs56m, Saudi Arabia Rs42m, Dubai Rs11m, the Netherlands Rs2.5m, United States Rs0.7m, Hong Kong Rs0.1m, Kuwait Rs0.9m and Bahrain Rs1.8m.

On Monday, during the course of the Senate panel's proceedings, which summoned IG Police Punjab Mushtaq Sukhera to come up with complete disclosure over foreign assistance to madrassas in the province, a senior police officer informed the lawmakers that they have sensitive information about seminaries funding issue.

Senator Mashhadi observed that the government was not serious in exposing the 20% (of all) madrassas which, according to him, were fuelling sectarianism and militancy in the country.

Tahafuz-e-Madaris, Wafaqul Masajid and Pakistan Ulema Council (PUC) urged the government to bring solid evidence against seminaries taking foreign assistance.

Published in The Express Tribune, February 17th, 2015.
COMMENTS (8)
Comments are moderated and generally will be posted if they are on-topic and not abusive.
For more information, please see our Comments FAQ