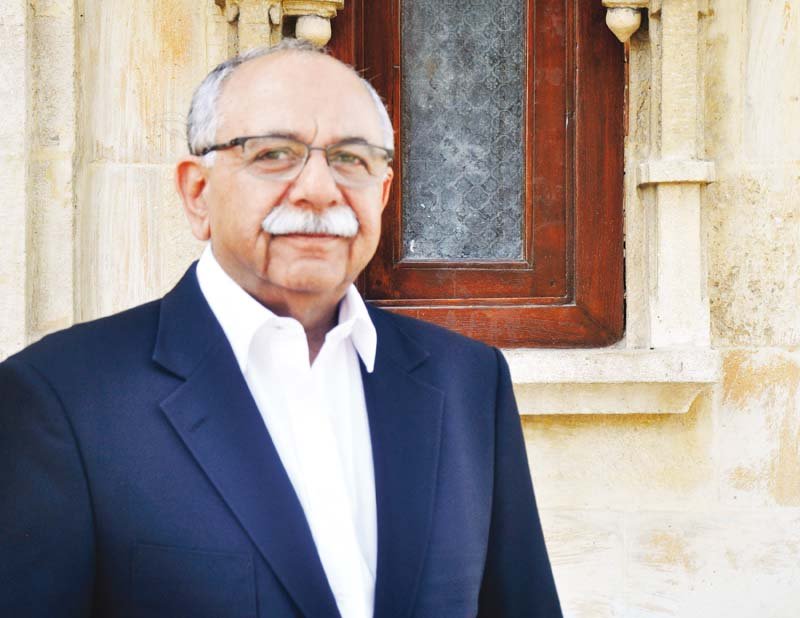 ---
KARACHI:



The lines of poetic pursuits and musical elements run parallel in a strange way, complementing each other while at the same time retaining their individuality. Together they form a significant chunk of a heritage we can claim as ours; a heritage that is both unique and fascinating.




Friday night at the Aga Khan University Hospital in Karachi was dedicated in honour of music producer Arshad Mahmud, who featured on their Special Lecture Series. His talk revolved around the subject: 'Poetry and Music – A Historical Perspective.'

Quoting writer Patras Bokhari, Mahmud said music and poetry enrich our lives "or what Patras calls ishq baazi. I use the same term to explain what music means to me."

Music festival: Abida's rendition of folk poetry mesmerises audience




Mahmud's contribution to Pakistani entertainment constitutes several domains other than music alone. He is also an able actor, who every now and then makes an appearance on screen and on stage.  However, to him, acting is something he does just for the sake of doing. "I honestly don't like to act. When I am forced to do so, I do concede but not wholeheartedly. However, when I am making music, you won't understand how passionate I get." In the same vein, he said those who cannot appreciate music, are "hard-hearted people".

According to Mahmud, two parameters define music – the sur and the rhythm. Tracing the development of music historically, he said, "Initially when music was discovered, there were only four surs. Then with the passage of times time number jumped to seven. That's how the sargam was born." The music production veteran said roundabout the time when the major scale was developed in Western music, the Shadja was being conceived in India. "It's fascinating to see how the two came about simultaneously with no recorded connection or correspondence ever found."

Par excellence: Weaving poetry from the stuff of life

He termed music as the ultimate realisation of the human ear's potential. "It teaches us how amazing a gift is the ear. I wonder how we would have survived without it. It is through the ear that the physical being of music is transported into the ocean of thought."

Moving to the lyrical aspect, he said poetry has played a key role in the genesis of music in our part of the world. Thanks to our ancestors, he said, ghazal, nazm and geet come first in the pecking order of Urdu poetry. "I wonder how it comes to our writers to write with such brilliant creativity," he added.

Mentioning the House of Gwalior, Mahmud said the family was known for its poetic diction and flamboyant dhrupad singing. "Dhrupad was a style of singing also promoted by the Mughals. It was an essential component of court music.

Quoting Mughal vizier Abdul Fazl, he said if dhrupad owes a great deal to maestro Tansen, then khayal singing stems in the musical genius of Amir Khusrow.

Jumping to ghazal singing, he said with time the genre has gained immense popularity. "But every singer's style of singing ghazal is distinct. Farida Khanum, Iqbal Bano, Ghulam Ali and Mehdi Hasan all have their own different styles," he maintained.

Analysing the current state of this relationship between poetry and music, Mahmud said the writers of today are more interested in writing nazm, which musicians find difficult to compose.

He ended the lecture that the attendees listened with great enthusiasm, with presenting his recorded tunes, Ghalib's Nukta Cheen Hai and Ghum-e-Dil followed by Is Bazm Mein.

Published in The Express Tribune, January 18th, 2016.

Like Life & Style on Facebook, follow @ETLifeandStyle on Twitter for the latest in fashion, gossip and entertainment.