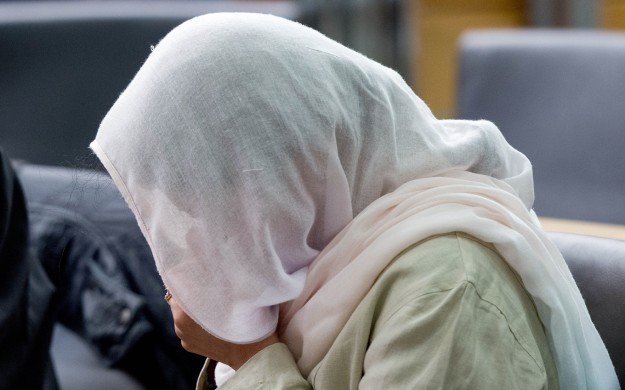 ---
ISLAMABAD: Prime Minister Nawaz Sharif vowed Pakistan would eradicate "evil" honour killings as he congratulated director Sharmeen Obaid-Chinoy on her Oscar nomination for a harrowing documentary on the practice.

"A Girl in the River: The Price of Forgiveness", which follows the story of a rare survivor, was nominated in the documentary short category of the Academy Awards on Thursday.

Sharmeen Obaid-Chinoy's documentary bags Oscar nomination

Hundreds of women are murdered by their relatives in Pakistan each year on the grounds of defending family "honour".

Their male murderers are then "pardoned" by relatives under the country's controversial Islamic blood money laws that allow murderers to escape punishment.

A statement from the prime minister's office late Thursday offered Chinoy, who made history in 2012 when she won Pakistan's first Oscar for another documentary, the premier's congratulations.

"Honour killings, the theme of the film, afflict several segments of Pakistani society," it quoted Sharif as saying.

He "expressed the government's commitment to rid Pakistan of this evil by bringing in appropriate legislation", the statement continued, adding that Chinoy's "insights" could prove helpful.

Two women murdered by in-laws in honour killing in Rahim Yar Khan

Chinoy said on Twitter that she was "delighted" that PM Nawaz had made the commitment.

"Next step is to push all the politicians to call a joint session & get the anti honor crime bill passed that has lapsed in parliament!" she said in another tweet.

"There is no Honor in Honor Killing- It is not part of our religion or culture- It is a stain on our society," she said.

Chinoy was feted across Pakistan in 2012 when she won the country's first Oscar for "Saving Face", a 40-minute documentary that exposed the horrors endured by women who survive devastating acid attacks.

It focuses on two women, Zakia and Rukhsana, as they fight to rebuild their lives after being attacked by their husbands, and British Pakistani plastic surgeon Mohammad Jawad who tries to help repair their shattered faces.

Sharmeen Obaid-Chinoy's A Girl in the River shortlisted for Oscar

Acid attacks, which disfigure and often blind their overwhelmingly female victims, have long been used to settle personal or family scores in Pakistan, with hundreds of cases reported each year.

The attacks along with honour killings fit a wider pattern of eroding women's rights in the conservative Muslim nation, where women are frequently treated as second-class citizens and there is no law against domestic violence.
COMMENTS (13)
Comments are moderated and generally will be posted if they are on-topic and not abusive.
For more information, please see our Comments FAQ