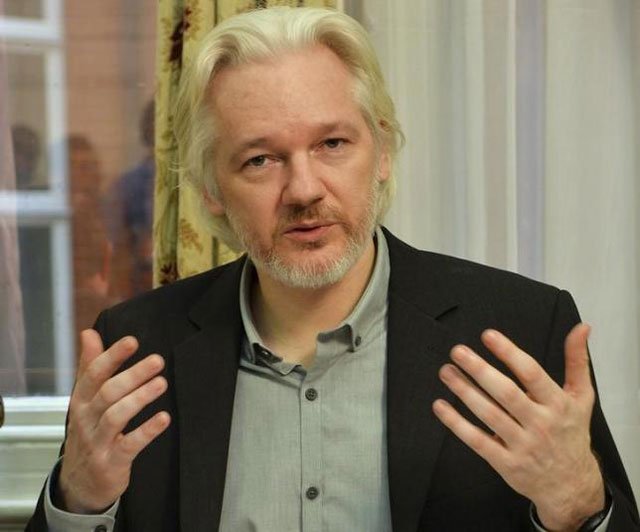 ---
STOCKHOLM: Swedish prosecutors have requested permission to question Wikileaks founder Julian Assange at the Ecuadorean embassy in London over rape allegations and are waiting for a response, the Prosecution Authority said on Wednesday.

Use snail mail to thwart spies, Assange tells journalists

"It is not possible to estimate when we will receive an answer," the prosecution authority said in a statement. It said the request was submitted recently, but did not specify when.

Questioning will be carried out by Chief District Prosecutor Ingrid Isgren and a police investigator.

Assange, 44, took refuge in Ecuador's embassy in London in June 2012 to avoid extradition to Sweden, where he is wanted for questioning over allegations, which he denies, that he committed rape in 2010.

Swedish prosecutors drop Assange sexual assault probe

Assange says he fears Sweden will extradite him to the United States, where he could be put on trial over WikiLeaks' publication of classified military and diplomatic documents, one of the largest information leaks in US history.

Last month, Ecuador and Sweden signed a pact after half a year of negotiations that would allow Assange to be questioned.
COMMENTS
Comments are moderated and generally will be posted if they are on-topic and not abusive.
For more information, please see our Comments FAQ