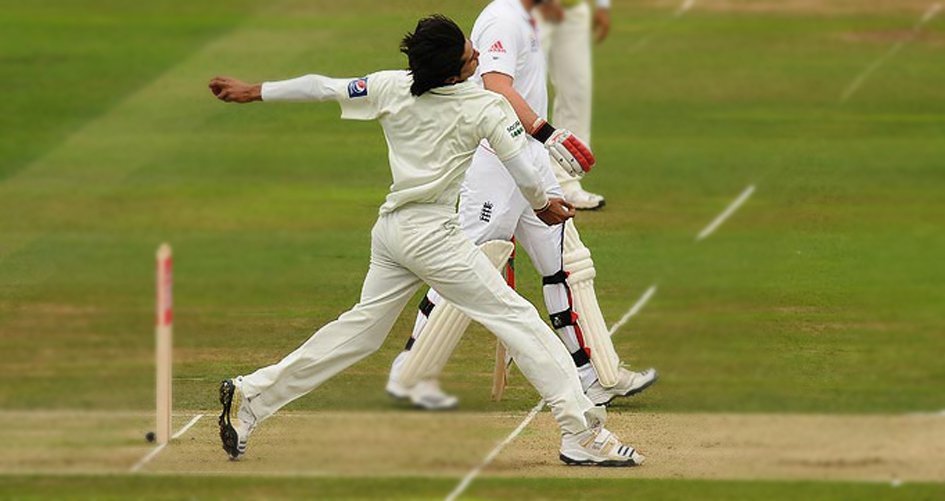 ---
Left-arm fast-bowler Muhammad Amir will make a sensational return against New Zealand on Friday when he will play his first international in more than five years.

The nation is clearly divided over the sensational bowler's return, but Amir has himself acknowledged on numerous occasions how lucky he is to be given another chance to represent the men in green.

Salman, Asif deserve same chance as Amir: Waqar Younis

It's hard to argue against Amir on this one considering numerous others have suffered more consequences for being involved in match fixing scandals.

Danish Kaneria




Former Pakistan leg-spinner Danish Kaneria, who represented the green jersey in 61 Tests and is the highest wicket taking spinner till date in the longest format of the game, wasn't as fortunate as Amir when it came to untangling himself from match-fixing charges.

Kaneria was found guilty along with fellow fast-bowler Mervyn Westfield in the English Cricket Board (ECB) spot fixing inquiry for a Pro-40 match against Durham in 2009.

Focusing on Amir's bowling, not debate on return: NZ bowling coach

Kaneria later appealed against the decision, but the decision was upheld, and the Pakistan Cricket Board (PCB) agreed to abide the decision of the ECB.

Salim Malik




Pakistan's former captain Salim Malik was once heralded as the country's most gifted batsman, but all of his wizardry with the bat was not enough to save him from a match-fixing scandal that rocked Pakistan cricket in the 1990s.

The right-handed batsman was banned for life in 2000 from playing cricket, holding any office and from involvement in any cricket-playing activity on Justice Malik Qayyum's recommendation.

Rashid Latif, former captain and wicketkeeper, was the first cricketer to accuse Malik of match-fixing during Pakistan's tour of South Africa and Zimbabwe in 1995.

PCB chief perturbed over Amir's misbehaviour

With the return of Amir, the 52-year-old has once again appealed to the PCB to give him another chance.

"I'm not angry or bitter. It just hurts. I played so many matches for Pakistan, I took part in so many great wins and even single-handedly won and saved matches for my country so why can't I be given a second chance as others have been?" said Malik, who represented Pakistan in 103 Tests and 283 ODIs.

In 2014, Rashid Latif backed former team-mate Salim Malik in his bid to overturn a life ban imposed 14 years ago for match-fixing.

"I think Malik should be given relief now," Latif told AFP. "He is not playing or coaching cricket and has served 14 years of his ban."

Ataur Rehman




Former Pakistan medium-fast-bowler Ataur Rehman, who represented Pakistan in 13 Tests and 30 ODIs, was banned for life in 2000 for perjury but was cleared by the International Cricket Council (ICC) in 2007.

The 40-year-old confessed in his affidavit that he was involved in match fixing, and was subsequently banned for life from playing cricket.

Rehman, who was hired by the PCB as head coach of the Fata region in 2012, said that he has unfinished business to complete after spending years away from the action.

Instant karma for Hafeez as Amir gets better of the 'Professor'

"My peak years were wasted in fighting to get my name cleared, so I feel that I haven't served Pakistan cricket as much as I should have," Rehman told The Express Tribune.

Qasim Umar

Kenyan-born Pakistan batsman Qasim Umar, who represented Pakistan in 26 Tests and 31 ODIs, is often remembered as one of the first Pakistani players to raise his voice against corruption in Pakistan cricket.

Unfortunately, the cricketer's decision to come out with the allegations ended his playing career prematurely.

In 1985-86, Umar himself admitted, according to BBC, that he "took money from a bookmaking ring involving a leading Perth businessman in return for throwing away his wicket in matches against Australia during the 1980s."

Umar also accused several of his teammates [and other cricketers] for being involved in match-fixing and use of drugs. However, the confession backfired when the PCB handed out a seven-year ban to him for 'maligning' Pakistan cricket.

Shortly afterwards, he also lost his bank job. "I spoke the truth and I was penalised for it and my career was destroyed. But I stand by what I said," said Umar in an interview with DNA years later.

"Honest and straight forward people can't survive in Pakistan cricket which is perhaps the worst cricket system in the world. I spoke the truth and my career ended," he added.