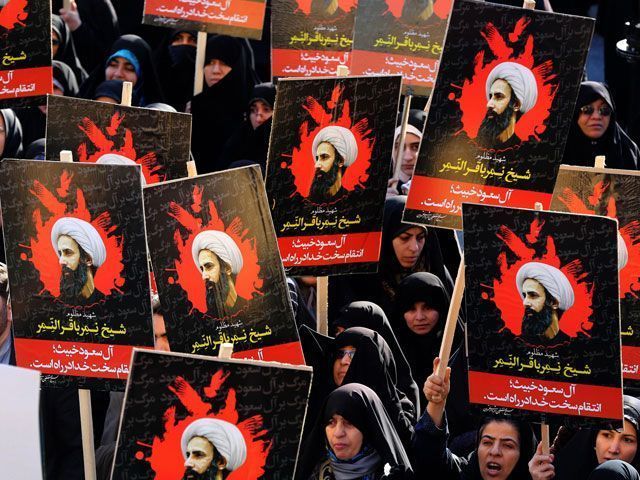 ---
ISLAMABAD: The Imran Khan-led Pakistan Tehreek-e-Insaf (PTI) rejected the foreign affairs adviser's policy statement over the simmering tensions between Iran and Saudi Arabia over the execution of a Shia cleric.

On Tuesday, PM's Adviser on Foreign Affairs Sartaj Aziz briefed the National Assembly about Pakistan's viewpoint.

Saudi-Iran tensions: Aziz fails to clear up 'ambiguity' in stance




Being a friend of Saudi Arabia and Iran, he said Pakistan would try to bridge the divide and improve the relationship between the two Muslim countries. Aziz also announced he would present a more detailed statement on Thursday after meeting the Saudi foreign minister.

The PTI, however, rejected the stance outright. "It seems our policy will be formulated once the adviser meets with Saudi foreign minister," Dr Shireen Mazari said in response to Aziz's policy statement.

Saudi Foreign Minister Adel alJubeir had announced on Sunday the Arab kingdom was severing diplomatic ties with Iran after demonstrators stormed its Tehran embassy to protest against the execution of Sheikh Nimr al-Nimr.

Escalating tensions: Islamabad voices concern

Putting its political differences aside, the PTI also endorsed the foreign policy of former premier Zulfikar Ali Bhutto.

"Bhutto had a very good foreign policy," Mazari said in her statement, while asking the prime minister to visit both the countries as the issue was sensitive.

She said Aziz's statement hinted that Pakistan had yet not devised its policy. She also demanded the government arrange an in-camera briefing for the parliament for formulation of a unanimous policy.

Mazari said Pakistan should take a position without siding with any of the two countries. She said the attack on Saudi embassy was condemnable but Saudi Arabia's move asking other Sunni-ruled countries to sever ties with Iran would have grave consequences.

Published in The Express Tribune, January 6th, 2016.
COMMENTS (1)
Comments are moderated and generally will be posted if they are on-topic and not abusive.
For more information, please see our Comments FAQ