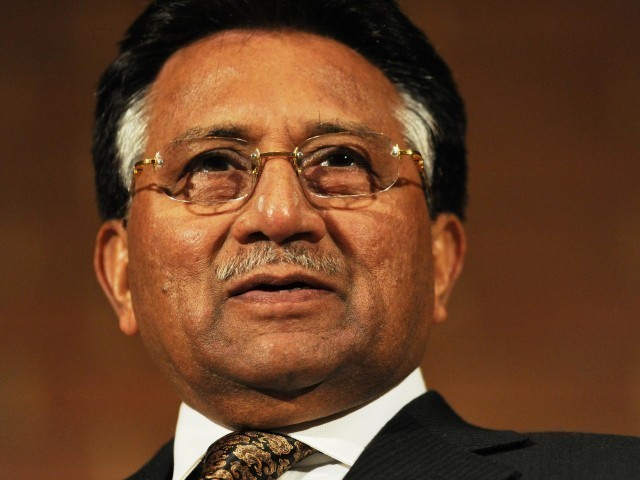 ---
QUETTA: Former president Pervez Mushraf is seeking apology for his role in the operation that led to the death of stalwart Baloch leader Nawab Akbar Bugti, the son of the slain Baloch chieftain told the media on Wednesday.

Nawabzada Jamil Akbar Bugti has revealed that former president Pervez Musharraf sent an apology through his lawyer and urged him to accept the killing of Akbar Bugti as God's will.

Ghazi murder case: Non-bailable arrest warrant issued for Musharraf

"Our stance is clear – We won't accept anyone's apology regarding Nawab Bugti's murder," Jamil said talking to the media during Nawab Bugti murder case hearing at Anti-Terrorist Court.

"During today's hearing Musharraf's lawyer asked me to meet him personally, but I refused and told him to discuss all issues before the court.

However, Jamil urged the court to include the negotiation team constituted by Musharraf as witness in the investigations process to know what exactly Musharraf's message was.

Musharraf had constituted a federal negotiation team headed by Mushahid Hussain Syed, Chaudhry Shujaat Hussain and the late Makhdoom Amin Faheem in March 2005 that held numerous meetings with Nawab Bugti.

IHC issues non-bailable arrest warrant for Musharraf

Nawab Akbar Bugti was killed along with his 26 comrades during an operation in the mountains of Dera Bugti in August, 2006.

Meanwhile the court has accepted Jamil's plea regarding exhumation of Bugti's grave and post-mortem.

Talking to the media after the hearing Akhter Hussain, the lawyer of the former president, said: "For the prosperity of people of Balochistan, we should accept the incident (of Akbar Bugti's killing) as a tragedy and forget it for the sake of God's pleasure."

He said the idea of forgive and forget was his personal opinion. "I have to persuade Pervez Musharraf on it," Hussain said.

Published in The Express Tribune, December 31st, 2015.
COMMENTS (14)
Comments are moderated and generally will be posted if they are on-topic and not abusive.
For more information, please see our Comments FAQ