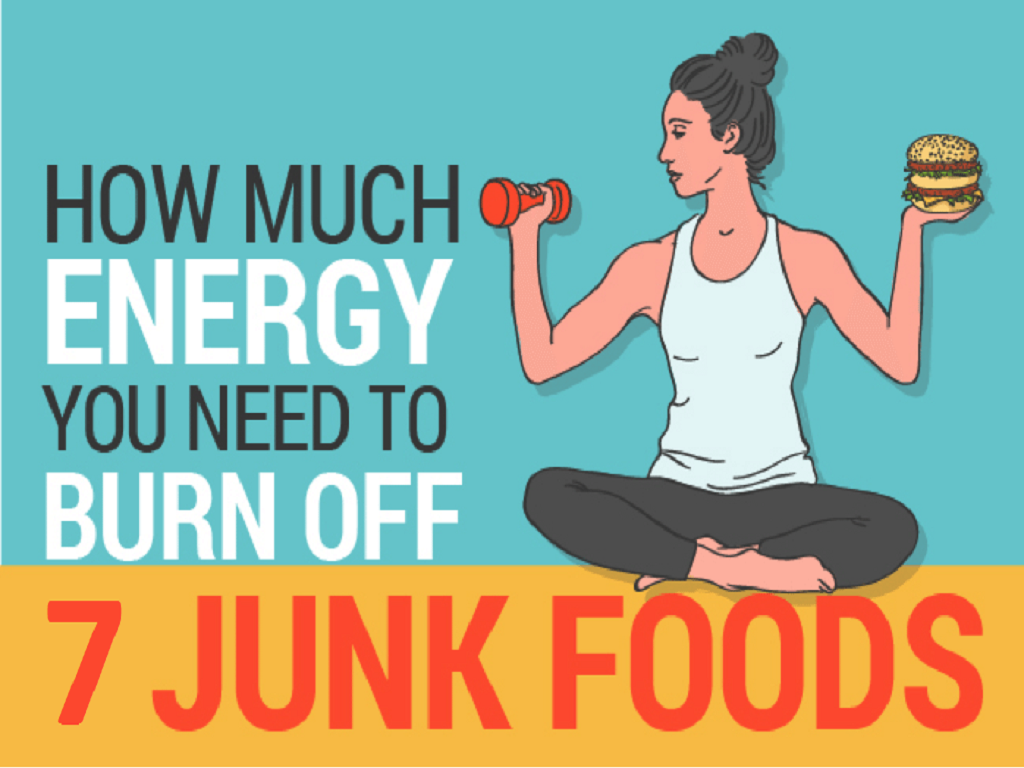 ---
Ever wondered how much exercise it takes to burn the calories you consumed from that McDonald's happy meal?

Those striving to shed pounds or trying to maintain a healthy weight know the struggle of calculating just how much junk food they can have in accordance with their workout plan.

Could your healthy diet make me fat?

Buddy loans has solved the problem once and for all by releasing an infographic which shows exactly how much exercise is needed to burn off those calories:




Keeping this in mind, they present exercises to burn off calories from seven comon junk foods:

1. Burgers


2. French Fries
5 ways to gain muscle without quitting carbs
3. Soft Drink
4. Pizza
5. Fried Chicken
Low-fat diet won't make you slimmer in long run
6. Chocolate
7. Cake


Their recommended workouts burn around 880 calories in total, which gives you ample room to devour your favourite junk food without worrying about the extra weight!
COMMENTS
Comments are moderated and generally will be posted if they are on-topic and not abusive.
For more information, please see our Comments FAQ