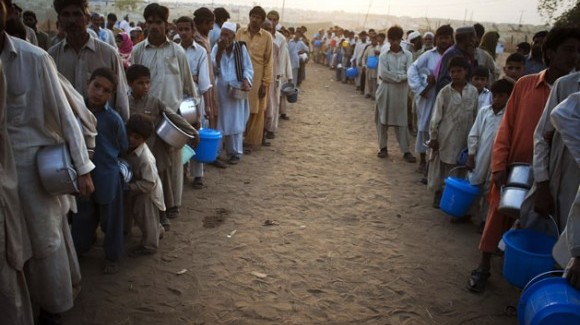 ---
GENEVA: The effects of the humanitarian crisis sparked by the military offensive against insurgents in north-western Pakistan a year ago persist despite the return of most of the two million people who fled their homes because of the conflict, the UN refugee agency reported on Friday.

The human cost of the conflict is still being felt across the Swat Valley, Andrej Mahecic, a spokesperson for the UN High Commissioner for Refugees (UNHCR), told reporters in Geneva, according to a press statement issued at UN Headquarters in New York.

UNHCR and its NGO (non-governmental organisation) partners are helping some of the most vulnerable returnees by building shelters for civilians whose homes and other property has been lost. Many families lost breadwinners and other loved ones. People remain traumatised and in need of counselling, Mahecic said.

In addition to helping people rebuild lives and homes in return areas, new internally displaced persons (IDPs) from Kurram and Orakzai districts need to be registered and given emergency relief, he said. More than 130,000 people still live in nine camps, he said, adding that new return operations to Mohmand and Bajaur were under way and that those returning will also need help to rebuild their lives.

UNHCR is currently helping the returnees with transport and emergency shelter kits.

"Next month, we will start monitoring in return areas to identify ongoing needs and plan future assistance. These poor communities will need a significant investment of funds from donors to make their return sustainable," Mr. Mahecic said.

The Pakistani Government estimated that 80 to 90 per cent of the more than two million IDPs displaced by the military operations in May last year had returned to their homes.Mahecic noted that in addition to IDPs who fled their villages during military operations in May, an estimated 1.3 million people from the Federally Administered Tribal Areas (FATA) remain displaced in various parts of Khyber Pakhtunkhwa, the new name of North-West Frontier Province. They fled homes in Bajaur, Mohmand, South Waziristan, Khyber, Kurram and Orakzai in various waves as government forces launched operations against militants in the tribal belt.

Many of those from Bajaur have lived in camps for more than 18 months, while those from Orakzai and Kurram fled more recently.People are still fleeing the conflict areas. In April, some 85,000 displaced people from Kurram and Orakzai were newly registered by local officials in Hangu, Kohat and Peshawar, said Mahecic.

He said that UNHCR and its partners had established 15 welfare centres in Swat Valley and Lower Dir districts where psychologists continue to counsel people suffering from trauma.

Meanwhile, the UN Office for the Coordination of Humanitarian Affairs (OCHA) reported that some humanitarian agencies have said that they may be forced to cut back or shut down some projects because of a lack of funding.Two months after the agencies jointly requested some $537.7 million for humanitarian operations in Pakistan, only 24 per cent of that amount has been received.