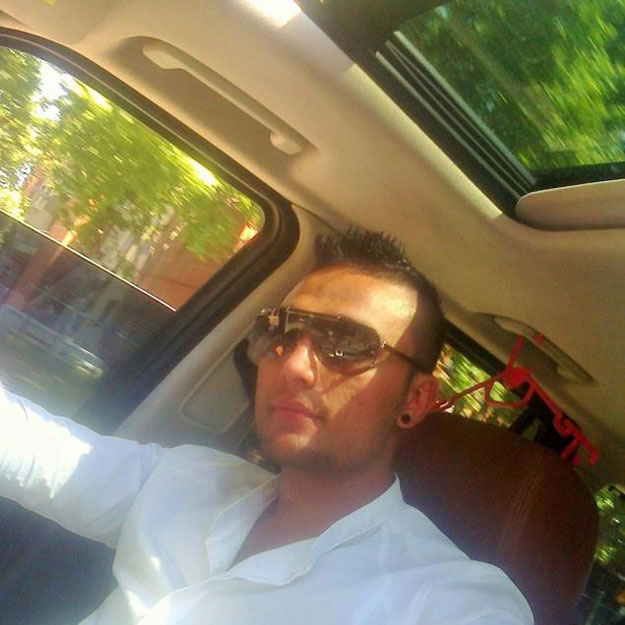 ---
A Pakistani man from South Africa on his "dream vacation" to New York City was arrested for describing his suitcase as a "bomb" while checking in at a Sheraton hotel in Brooklyn on Tuesday.

According to New York Daily News, Jhanzaib Malik is facing criminal charges after he pointed to his suitcase and said, "There's a bomb in there" when he got frustrated with the check-in process.

However, his lawyer, Roger Asmar, claims that Malik only referred to his luggage as "bomb", slang for cool, to impress the female concierge.

US bars British Muslim family from flying to Disneyland




"The FBI checked the whole thing, and cleared him and leaves, and yet he still gets arrested. Now, this poor kid is sitting in jail. It's ridiculous. It's discrimination against Pakistanis," Asmar said.

Malik, who works for his uncle as a fraud manager in the technology department of Skywise Airlines, a domestic carrier in South Africa, is currently spending his vacation on Rikers Island on $100,000 bail, according to Correction Department records.

The 24-year-old's uncle, Javed Malik, told the Daily News from Johannesburg that his nephew had been saving money for a year to be able to afford the trip.

Pakistani man who plotted to bomb Manchester 'deserves 30 years to life'

"When he got the visa he was really happy to go to America. He wanted to celebrate New Year's Eve at Times Square. He believes America has a lot of positivity. He phoned today and he was crying. He doesn't know what is happening to him," Javed Malik said.

According to his lawyer, Malik, who is also training to be a pilot, had arrived in New York for the first time on Monday, and had planned to spend 10 days sightseeing with a woman friend in Boston. When he arrived at the hotel, there was a slight problem with his credit card and the check-in process was delayed.

"He's having a friendly conversation with the concierge, kind of flirting with her, charming her. He's doing what any 24-year-old would do. He was showing off that he had money. He wanted to go out with her," Asmar explained.

During the delay, Malik decided to get breakfast, asking the concierge to hold $2,700 in cash he was carrying and his luggage. "He said, 'Also, hold on to my 5,000 bomb luggage,'" Asmar said.

US Muslim teen accused of clock bomb suing Texas city, school for $15 million

When the 24-year-old returned, he was arrested and taken to a police building where his luggage was searched. The FBI was called in and the police looked at his phone, Facebook page and his background.

Once the FBI left, Malik was transferred to central booking and arraigned in Brooklyn Criminal Court, where he was charged with two counts of falsely reporting an incident. He then ended up on then Rikers Island, where Asmar said he has been harassed by other inmates.

Further, the senior Malik said that the family did not have the money to bail the young man out immediately, and appealed for help from President Obama in getting him released. "We don't have any problem with them (law enforcement) checking him out, but putting him in jail, that was harsh."

"They could have just given him a warning, and told him the rules. We believe America is a very fair country, and we want to continue believing in that. He was just trying to impress the girl," the uncle added.

Malik's next court appearance is Monday.

This article originally appeared on New York Daily News.