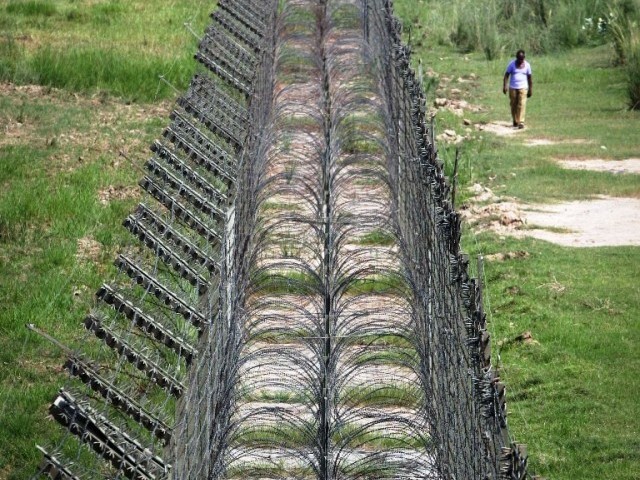 ---


Taking another step forward, Indian and Pakistan armies on Tuesday decided to continue maintaining restraint along the volatile line of control, where almost daily exchanges of firing had led to several military and civilian casualties as well as damage to property over the last couple of years.




Held in a cordial atmosphere, the meeting was aimed at taking forward the confidence building measures initiated during the recent flag meeting at the level of Bridge Commanders of two sides, a Defence Ministry spokesperson Lt Colonel Manish Mehta said.

87 civilians killed at Line of Control in five years

The colonel level officers led the respective delegations and they discussed various issues including ceasefire violations, return of civilians inadvertently crossing the LoC, air space violations and construction activity close to the LoC, he added.

Both sides mutually agreed to the importance of exercising restraint on the LoC and keeping the communication alive through established reconciliation mechanism, the spokesperson said, adding that the flag meeting ended on a positive note with both sides exchanging pleasantries and sweets at the zero line.

"In the meeting which lasted for nearly an hour and half, the colonel ranked officers leading the respective delegations acknowledged each other's efforts in maintaining peace and tranquility on the Line of Control in the recent past", Mehta said.

Washington's response

Welcoming the recent effort by India and Pakistan to revive the stagnant dialogue process, Washington has said leaders of the two countries now appear to be "genuinely interested" in fostering greater understanding among them.

"We continue to welcome efforts by India and Pakistan to work bilaterally to solve these very difficult, complicated issues. And so that they have started to do that," State Department Spokesman John Kirby told reporters at his daily news conference.

India violated truce over 240 times, Senate panel told

When asked about reported direction by Pakistani Prime Minister Nawaz Sharif to his ministers not to make anti-India statements, Kirby said "there's always a balance to be struck here. And without having more detail about his comments or the context in which they were made, I'd really be loath to go further than that".

Breaking the logjam in their ties earlier this month, India and Pakistan announced that they have decided to engage in a "comprehensive" dialogue that will include peace and security and Jammu and Kashmir.

Published in The Express Tribune, December 23rd, 2015.