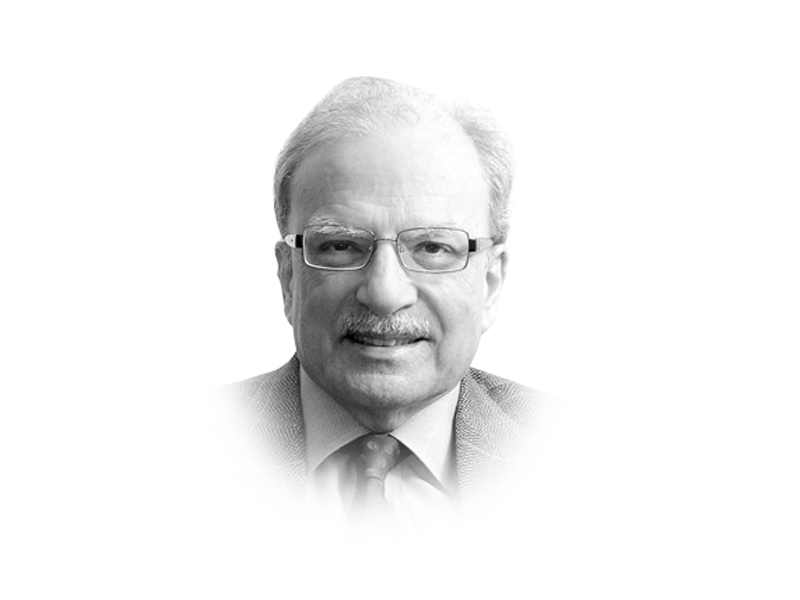 ---
The world's nations — 195 of them — met in Paris for two weeks beginning on November 30. The meeting was held 17 days after the terrorist attacks in the city that left 130 people dead. The French hosts were determined to show the world that they were not deterred by terrorism from carrying out their international responsibilities. They succeeded in achieving that objective. They also shepherded a climate agreement many have called historic.

The UNFCC, the agency responsible for implementing international action concerning climate change, adopted a different approach in organising the Paris deliberations. Nations attending the Conference were required to submit their plans. This requirement was met by 186 states, including Pakistan. The story of how the Paris accord, announced on December 12, was reached started long before the representatives of almost 200 countries travelled to Paris. The approach the French hosts took was different from the one adopted by the Danes in conducting the failed 2009 climate meeting in Copenhagen. The hosts of that event had set a stern tone, with concrete barricades, concertina wire and steel cages to house protesters who stepped out of line. Despite the terrorist attack of November 13, the French adopted a more relaxed and friendly approach.

"After Copenhagen, many world leaders believed that the United Nations process would no longer work for tackling climate change," said Ban Ki-moon, the United Nations Secretary-General. What changed from Copenhagen to Paris? Three things: a fundamental change in the geopolitics of climate change, a shift in the perception of global warming from a distant warning to an immediate threat, and the French government's approach to the meeting. The most important change in geopolitics was made by Washington and Beijing. According to one assessment, "Americans had historically demanded action from other nations while doing little at home, despite the country's status as the world's largest greenhouse gas polluter through recent decades. And the United States was locked in an impasse with China, the world's other largest polluter as each country waited for commitments from the other before acting itself."

Both Washington and Beijing changed their positions. Early in his second term, President Barack Obama made clear that he intended to put climate change at the heart of his legacy. China's President Xi Jinping, troubled by the dense fog that descended on his capital, also vowed to act. Both presidents, meeting in Beijing in November 2014, announced their intentions to go to Paris with ambitious plans to curb carbon emissions. The following month in Lima, Peru, negotiators wrote what would essentially become the Paris Agreement.

There were three points of contention. The first concerned a push by the United States for an aggressive system to verify that countries were living up to their emission pledges. China and India argued that outside verification would be too intrusive. Second, small-island states wanted a lower threshold than the two degrees Celsius the scientific community was pushing for. Third, all developing countries wanted firm commitments for providing them aid to deal with the consequences of global warming. All three points were accommodated.

What could be expected from the Paris Agreement? The Paris deal committed 186 of the 195 countries attending the conference to cut the growth of their greenhouse gas emissions. The approved text called for keeping the "increase in the global average temperature well below two degrees Celsius above pre-industrial levels and to pursue efforts to limit the temperature increase to 1.5 degrees". The lower threshold was a big win for small-island states that had launched a vigorous campaign to get the lower threshold accepted. Many of these were threatened by the rising seas. The Agreement called for "global peaking of greenhouse emissions as soon as possible" followed by "rapid reduction thereafter". Emissions won't necessarily go to zero after 2050, but they will go low enough to be offset by natural growth of forests or development of carbon-capture technologies. Each country will deliver every five years a new pledge to further reduce emissions and "bend" the emissions curve down. In the meantime, countries will step up "adaptions planning". Developed countries such as the United States, Germany, France and Britain will provide financial resources to developing ones to help them brace for the impact of climate change and transition to cleaner energy systems.

The Agreement is likely to encourage banks and investment funds to move their loan and stock portfolios from coal and oil to renewable energy, like wind and solar. There will be pressure on utilities themselves to cut their reliance on coal. Energy and technology companies will be pushed to make breakthroughs that can enable the development ofpar cheaper batteries that can store energy for use when it is needed. Automakers will have the incentive to develop electric and hydrogen cars. "It is very hard to go backward from something like this," said Nancy Pfund, managing partner of DBL Partners, a venture capital firm that focuses on social, environmental and economic development. "People are boarding this train, and it's time to hop on if you want to have a thriving 21st century economy."

Paris' success will depend on what the individual signatories are willing to do in the future not just to limit the production of greenhouse gases but to go beyond the promises they made in Paris. New technologies will undoubtedly be developed. These should help the countries to meet not only the Paris targets but to go beyond.

Published in The Express Tribune, December 21st,  2015.

Like Opinion & Editorial on Facebook, follow @ETOpEd on Twitter to receive all updates on all our daily pieces.