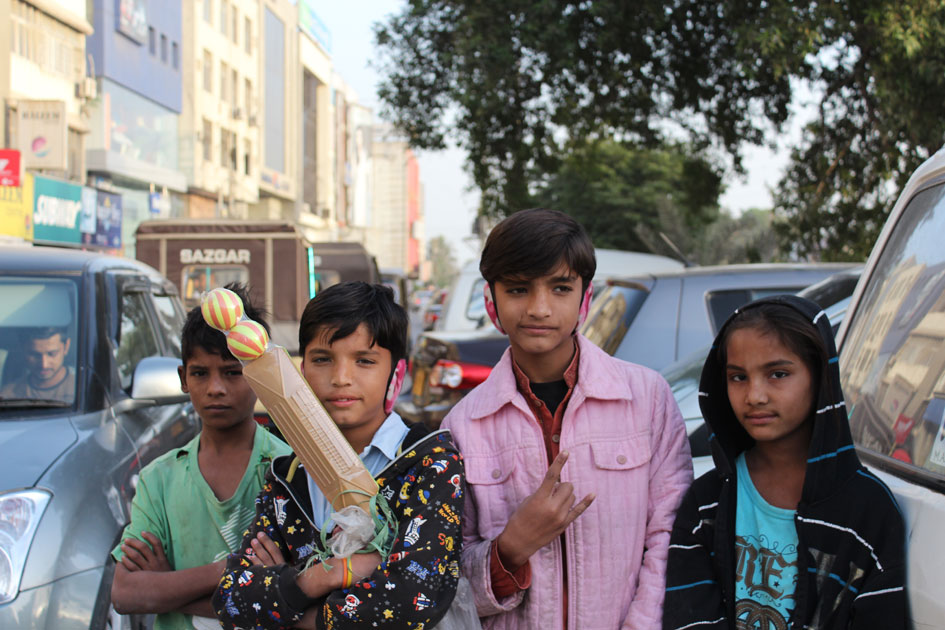 ---
As another year comes to a close, they continue to spend their days and nights on the streets; scavenging, stalking, chasing cars and passersby in hope of some form of charity; at times, their only means of a livelihood. Days, months, years go by, but their circumstances remain untouched. They are the street children of Karachi.

While literature affirming the scale of the problem of street children in Pakistan remains scarce, available data indicates a grave problem, specifically in major cities like Karachi and Lahore.

Studies conducted over 10 years ago estimate Pakistan has between 1.2 million to 1.5 million street children. The number has been on the rise owing to poverty, unemployment and other economic issues as well as the displacement of a large number of people due to floods.

These children, many of whom are as young as four, are deprived of their basic rights such as safety, protection, shelter, and education. Growing up on the streets, they are also vulnerable to diseases due to the unhealthy conditions they work and live in. More worrying, they are also susceptible to sexual exploitation and violence on the streets.

Wrapping up the year 2015, we talk to a handful of street children to ask them about their year. Here's hoping they have a better year next year.


COMMENTS
Comments are moderated and generally will be posted if they are on-topic and not abusive.
For more information, please see our Comments FAQ