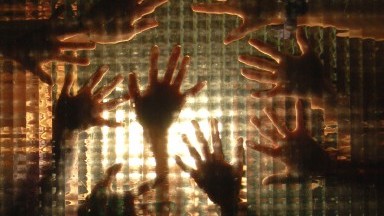 ---
ISLAMABAD: Relatives of enforced disappearance victims will stage a sit-in protest in front of the Parliament House from 4 pm to 8 pm every day till May 7, Chairperson Defence of Human Rights Pakistan Amina Masood Janjua said on Friday.

After May 7, a long march will be organised and participants will visit all major cities, Janjua said while addressing a press conference. Demonstrations will be held at district levels in prominent bazaars and press clubs. Relatives of registered missing persons should be provided a monthly stipend in the light of the UN Charter 2006, she demanded.

"We are giving the government one last chance to release our loved ones. This black law in the country cannot continue," Janjua said. Saba Ahmad, president of the organisation's American Chapter, said a lobbying movement will be initiated in the US for the purpose.