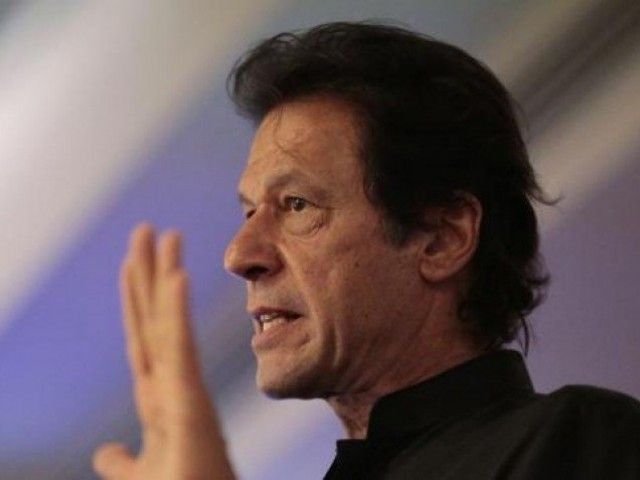 ---
ISLAMABAD: Diametrically opposed to his public stance over financial irregularities, Imran Khan has argued that citizens do not have the right to demand scrutiny of his party's account.

In an affidavit submitted to the Islamabad High Court (IHC), the Pakistan Tehreek-e-Insaf (PTI) chairman has questioned the right of Pakistani citizens to ask for inspection of accounts of political parties.

Startling disclosures: PTI received funds 'from Jewish, Indian lobbies'

"There is no denial about the compulsion of accountability of a political party before the Election Commission of Pakistan, however, this accountability cannot be done based on a complaint filed by a citizen of Pakistan and can only be done when accounts are submitted and scrutinised by the election commission," Imran wrote in the affidavit.

He stated once the accounts had been scrutinised and published in an official gazette, they could not be opened as it was a closed transaction. There is no scheme permitting the public at large to file any complaints under the Political Parties Order 2002, which authorises the ECP to assume the jurisdiction of a tribunal for determining any such petition filed by the public at large.

Earlier, the party had also questioned the election commission's mandate of looking into party's financial matters. The ECP turned down the argument and asked the PTI to submit the details of its accounts and foreign funding.

Foreign funding case: ECP, ex-PTI member put on notice

The PTI had then moved the IHC against the ECP in order to keep the matters a secret. The next hearing has been fixed for January 26.

Published in The Express Tribune, December 19th, 2015.