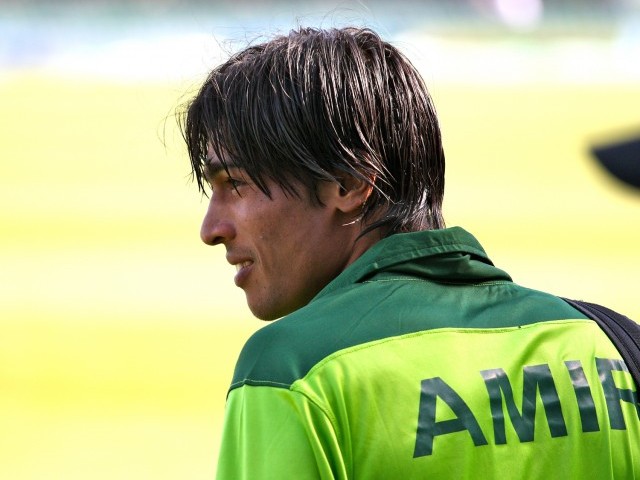 ---
KARACHI: Paceman Mohammad Amir promised to respect Pakistan's green cap and shirt after being named for a national camp on Friday, the first step toward regaining his place in the team following a spot-fixing ban.

The 23-year-old has shown impressive form in domestic matches as well as in the Bangladesh Premier League since his five-year ban was relaxed in April this year then completely lifted three months ago.

On Friday, cricket selectors cleared him for fitness training camp, which could pave the way for his inclusion in the national team.

Nearing Amir-acle: Amir, Gul included in fitness camp

Amir said he will do his best to prove he is a changed man. "I promise that I will do my best to respect the prestige of the green cap and Pakistan shirt," he told AFP.

At the time of his ban, which derailed his career, Amir was only 18.

Legendary Pakistan fast bowler Imran Khan had described him as "the hottest property in international cricket".

Since his return, Amir has taken 22 wickets in four non first-class games, while his tally of wickets in the qualifying rounds of the Quaid-e-Azam trophy stood at 34.

Akhtar keen on taking Amir under his wing

He then took nine wickets in two first-class matches of the Quaid-e-Azam Trophy, while also scoring two half centuries.

Pakistan Cricket Board chairman Shaharyar Khan and head coach Waqar Younis earlier this month hinted Amir could return to the national team after completing a rehabilitation programme following the lifting of his ban.

The 26 players included for the fitness camp will be eligible for team's limited-over series in New Zealand starting from January 15.

Butt, Asif's sanctions to be lifted on Sept 1: ICC

Amir's return was opposed by some current players, including former T20 skipper Mohammad Hafeez, who vowed not to share a dressing room with the tainted player.

But Amir said he hoped he could win them over "with my performances and with my acts".
COMMENTS
Comments are moderated and generally will be posted if they are on-topic and not abusive.
For more information, please see our Comments FAQ