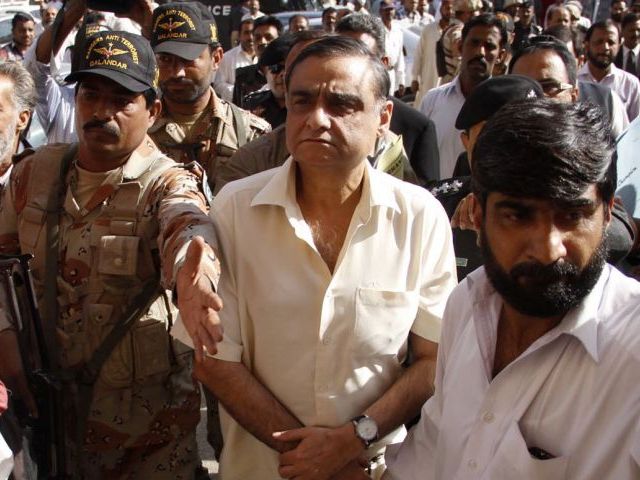 ---
KARACHI: The Sindh High Court on Friday rejected a Rangers petition challenging the release of Dr Asim Hussain by police in a criminal case.

A SHC division bench directed Rangers to approach the trial court if they had grievances because the matter was still being investigated, and the high court could not intervene.

The bench also directed deputy attorney general and Sindh advocate general to file comments of the defence ministry and provincial chief secretary by December 22.

A petition filed by the Rangers' on Tuesday stated there was enough evidence against Dr Hussain to charge him for the offences mentioned in the FIR. The petitioner alleged that the investigation officer deliberately omitted the sections of anti-terrorism laws and destroyed the evidence against the close confidante of former president Asif Ali Zardari.

NAB custody: Dr Asim's remand extended by a week

Earlier on December 11, Dr Asim closely missed his release after a detention of 90 days as an anti-terrorism court allowed the National Accountability Bureau (NAB) to formally arrest the former federal minister and interrogate him further.

However, he denied all charges against him saying, "I would rather die than give a statement under duress."

Dr Asim had been detained by the paramilitary Rangers on August 26. He, along with 27 others, had been accused of facilitating terrorism by providing treatment to terrorists — militants working for political and religious groups — who were injured in shootouts with the law enforcers or with rival groups.
COMMENTS (4)
Comments are moderated and generally will be posted if they are on-topic and not abusive.
For more information, please see our Comments FAQ