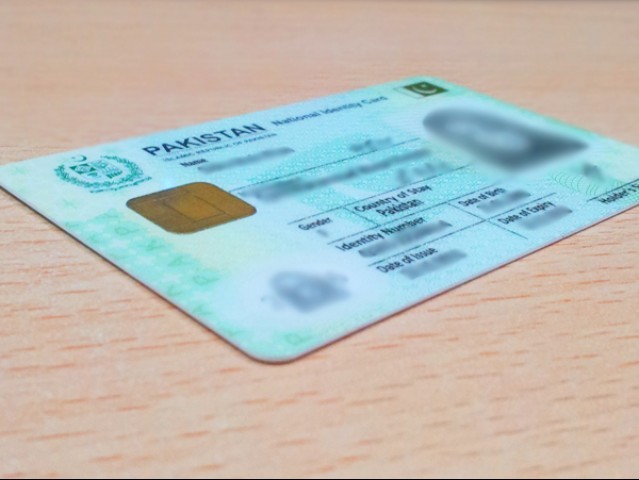 ---
ISLAMABAD:



If Afghan refugees and Middle Eastern militants were not enough, NADRA is understood to have issued national identity cards to entire Indian families.




The latest deed of granting Pakistani citizenship to foreigners in the long list of irregularities at the National Database and Registration Authority (NADRA) has been uncovered by the Inter-Services Intelligence (ISI).

Revealed: 'NADRA men helped terrorists get Pakistani identity cards'




Reports of the ISI and NADRA's Vigilance Directorate suggest at least two Indian families acquired Pakistani citizenship through corruption and by outsmarting officials at the registration authority.

Several NADRA officials, including some retired army officers, have been said to be involved in issuing computerised identity cards, which were introduced in 2001, on fake documents after accepting bribes.

In the first case, seven members of an Indian family came to Pakistan in 1998 but never returned to their home country. They managed to obtain their CNICs in 2004 under fake names.

NADRA inaugurates online CNIC issuance, renewal facility

This issue only surfaced last year when the authorities launched a comprehensive intelligence scrutiny as part of new counterterrorism operations. NADRA proclaims itself as the "safest and largest" centralised citizen database in the world.

The family of Khanu Khan had arrived in Pakistan on April 27, 1998, on a visit visa. They initially went to stay at a village in Rahimyar Khan of Punjab and obtained their residential permit from the district police – a requirement for Indian nationals. The family was supposed to stay at the address until May 22, 1998.

Khanu travelled to Pakistan with his wife, a son and four daughters.

After the expiry of their residence permit, the family silently disappeared without informing the authorities. Their new destination was irpurkhas in Sindh.




They obtained their Pakistani identity cards in 2004 and were living at the same address until they were traced in March 2014.

Pakistan probes '$100 ID cards for militants' scam

The report states the family managed to obtain the Pakistani CNICs with the help of "agent mafia" after changing their names. Khanu went under the name of Ali Muhammad and was issued a card bearing the number 31302-9980252-9. Likewise, his wife Huran Mai (31302-9202224-4), son Kamal Khan (31301-9107608-5), and daughters Kamali Mai (31301-9756017-6), Mahran Mai (31301-9755162-6), Chakmal Mai (31302-7484972-0) and Sardaran Mai (31302-1898311-4) all managed to acquire fake identities.

The second such case is of the family of Kamal Khan – the fake name adopted by an Indian national. An ISI letter dated November 13 states Kamal (31301-9107608-5) and his family were initially marked as "Suspect Aliens". A joint verification committee of NADRA later declared the family Pakistani. However, investigations into the issue revealed the family was from India. The case is now pending with NADRA.

The authority has launched an inquiry against its officers for issuing identity cards to foreign nationals, including some members of the Afghan Taliban and al Qaeda.

A recent ISI report had claimed identity cards were issued against bribes ranging between Rs10,000 and Rs20,000. The report also named some senior ranking NADRA officers, including retired army personnel, for their alleged involvement in the scam.

On December 14, Interior Minister Chaudhry Nisar told the National Assembly that disciplinary proceedings against 256 NADRA officers were already underway.

Some 116 employees have been fired from service.

Since 2011, the database authority has blocked 136,981 identity cards issued illegally.

Published in The Express Tribune, December 18th,  2015.
COMMENTS (32)
Comments are moderated and generally will be posted if they are on-topic and not abusive.
For more information, please see our Comments FAQ